Syed Zafar Mehdi
Germany asks India to resist U.S. pressure, continue buying oil from Iran
July 21, 2018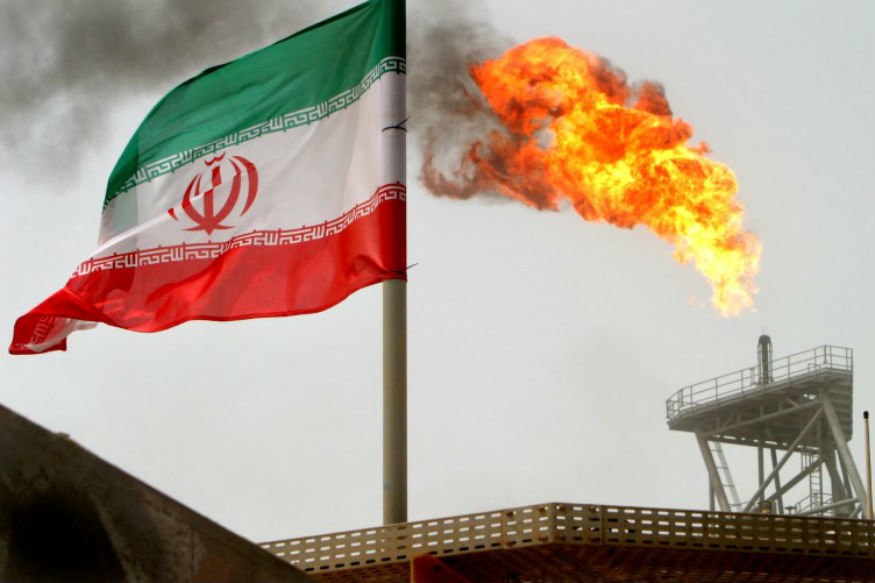 In a direct rebuke to the United States, Germany has urged India not to buckle under the U.S. pressure and continue buying oil from Iran.
German minister of state for International Affairs Niels Annen, in an interview with Indian news portal News18, described the pressure being put by Washington on its allies to stop buying oil from Iran as "irritating".
"It will be India's sovereign decision. I am not a salesman for Iran but I have an impression that India is willing to continue buying oil from Iran and this will be a very important statement," he said.
Minister Annen said the efforts need to be taken to devise a financial mechanism to overcome the U.S. sanctions, adding that France has made a proposal in this regard.
Finding a suitable financial instrument to allow companies to continue oil deal with Iran, he said, "will be complicated but needs to be done."
The relations between Germany and the U.S. have been affected following Donald Trump's trade war against Europe. On Monday, after Trump called the European Union a "foe" with regard to trade, Germany's foreign minister Heiko Maas said Europe could not rely on the U.S. president.
Trump's trade war has resulted in realignment of political forces in Europe and Asia. China and Germany have decided to shake hands in their common trade war with the U.S.
And amidst the trade war, many countries, including Germany and China, have thrown their weight behind Iran and denounced America's bullying tactics and sabre-rattling after the U.S. pulled out of the Iran nuclear deal and embarked on an economic offensive against Iran.
However, some countries felt the heat. Among Iran's three biggest buyers of oil who account for about half of Iran's oil exports – China, India, and Turkey – India seemed to have come under the U.S. pressure.
A few weeks ago, a day after the U.S. ambassador to UN Nikki Haley visited New Delhi, media reports said that India's oil ministry had ordered refiners to prepare for drastic reduction or zero import of Iranian oil from November when the 180-day wind-down period ends.
New Delhi had initially said they do not recognize unilateral sanctions imposed by Washington, and only recognize UN sanctions. However, everyone was taken by surprise with these developments.
Many seasoned regional observers and politicians criticized the Narendra Modi-led BJP government. A senior Communist Party of India (CPIM) leader Sitaram Yechury took to Twitter to blast the government. "India had stated only sanctions by the UN would be acceptable not by individual countries. What is India's foreign policy under Modi about? Following US diktats, and betraying India's interests," he asked.
Narendra Taneja, a leading energy expert, said Indian companies should continue to import oil from Iran. "Buying oil is a commercial activity and Indian oil importers should continue to import from Iran if ships are available from international ship-owners and oil shipments can find insurers," he said.
Stung by public backlash, Indian government later said that it will take a "considered and considerate' view based on 'national interest' and find a way to secure its energy needs.
"We have a special strategic relationship with U.S. We have a historic, cultural and civilizational relationship with Iran," India's Petroleum Minister Dharmendra Pradhan said in an interview with a leading Indian daily. "Iran is also a factor in India-Afghanistan because of its geographic proximity. Our economic interests are ties to both. The government will take a comprehensive view."
On Tuesday, Indian foreign secretary Vijay Gokhale held discussions with a high-level U.S. delegation on the issue of implementing US sanctions against Tehran. The meeting took place a day after Gokhale held talks with Iran's deputy foreign minister Seyyed Abbas Araghchi.
According to sources, no final decision has been taken yet on importing oil from Iran. A report in The Wire said, India is awaiting the results of the negotiations between Tehran and European capitals to devise a financial payment mechanism.
Meanwhile, General VK Singh, India's Deputy Foreign Minister, responding to a question on the impact of US-Iran tensions over India in parliament, said India will have independent ties with Iran.
Speaking in the lower house of parliament, the minister said India's ties with Tehran are not dependent on a third country. "Both sides are engaged in developing a long-term partnership in energy deepening of trade and investment cooperation and an early and full operations of Shahid Beheshti Port at Chabahar", he added.
India is Iran's second largest buyer of crude oil. Iran's share in India's import volumes stands at 10.4 percent in the current financial year. If India decides to cut oil imports from Iran, it will have to buy oil from other countries at a higher price, which is likely to draw outrage in India.