Iran not to allow U.S. to reduce its oil to zero: Zanganeh
February 5, 2019 - 19:45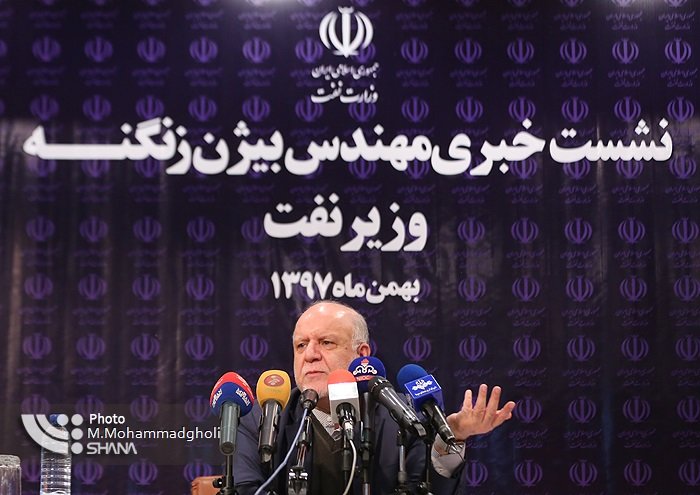 TEHRAN- Iranian Oil Minister Bijan Namdar Zanganeh said his country will not allow the United States to reduce its oil exports to zero, Shana reported.
Making the remarks in a press conference on Tuesday on the occasion of the Ten-Day Dawn (February 1-10, marking the victory anniversary of the Islamic Revolution), the minister said the U.S. had embarked on a unilateral war against Iran's petroleum industry.
He also condemned the U.S. sanctions against Venezuela's state-run oil company, saying, "We condemn the U.S. [punitive] actions against Venezuela. Nonetheless, these actions have affected the oil market."
Zanganeh then criticized Greece and Italy for not buying its oil despite U.S. waivers and said they had not offered Tehran any explanation for their decision.
The United States granted the two countries exemptions along with six others - Turkey, China, India, Japan, South Korea and Taiwan - allowing them to temporarily continue buying Iranian oil as Washington reimposed sanctions on Iran's banking and energy sectors.
MA/MA