Genetically modified food to be labeled in Iran
July 23, 2018 - 9:14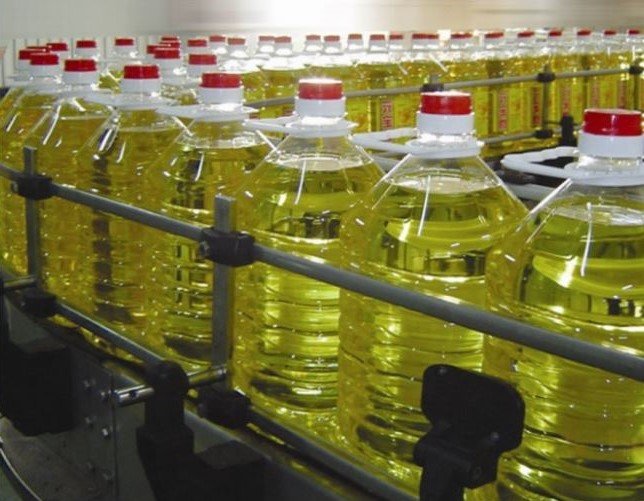 TEHRAN – Iran's Food and Drug Administration has obliged food manufacturers and importers to label food products whether or not containing ingredients which are derived from genetically modified organisms (GMOs), head of Iran's Food and Drug Administration has said.
Gholam Reza Asghari noted that GMO labels will be affixed to all genetically modified products, including soybean oil and corn oil, as of the beginning of the current Iranian calendar month of Mordad (July 23), Tasnim reported on Friday.
Also by the next month, all food products containing ingredients which are derived from GMOs will carry labels, as well, Asghari stated.
He explained that the Food and Drug Administration has addressed two important issues that should be taken into serious consideration while importing GM products; they must have been approved by the European Union; and also, the country of origin must be using the GM product.
"Soybean oil and corn oil are the only imported GM products in Iran, while wheat and rice will not be imported into the country under any circumstances," he added.
In all countries around the world, almost all food such as natural and organic ones as well as GMOs, are labeled, he said, adding that products with genetically-modified ingredients are also cheaper and can be used regarding people's taste or income.
GMOs is an issue which has its supporters and opponents, but the Food and Drug Administration acts in accordance with the law and is only involved in observing the process, he also mentioned.
The Ministry of Agriculture and other related organizations are among cooperative bodies in observation of GM import process, he concluded.
-----------------GM foods; pros and cons
GM foods are foods derived from organisms whose genetic material (DNA) has been modified in a way that does not occur naturally, e.g. through the introduction of a gene from a different organism.
The GM foods have the potential to solve many of the world's hunger and malnutrition problems, and to help protect and preserve the environment by increasing yield and reducing reliance upon synthetic pesticides and herbicides.
According to FAO, experience built up through decades of environmental impact studies suggests that the impact of new biological elements in ecosystems may take years or decades to be understood. The environmental impacts of introduced GMOs can be either ecological or genetic.
The capability of the GMO to escape and potentially introduce the engineered genes into wild populations; the persistence of the gene after the GMO has been harvested; the susceptibility of non-target organisms (e.g. insects which are not pests) to the gene product; the stability of the gene; the reduction in the spectrum of other plants including loss of biodiversity; and increased use of chemicals in agriculture are among the issues of concern for the environment, according to WHO.
Opponents believe that several animal studies indicated serious health risks associated with genetically modified (GM) food including infertility, immune problems, accelerated aging, faulty insulin regulation, and changes in major organs and the gastrointestinal system.
WHO states that the three main issues debated about GMOs are the potentials to provoke allergic reaction (allergenicity), gene transfer and outcrossing. It explains that no allergic effects have been found relative to GM foods currently on the market.
It further asserts that although the probability of gene transfer is low, the use of gene transfer technology that does not involve antibiotic resistance genes is encouraged.
And lastly several countries have adopted strategies to reduce outcrossing and mixing, including a clear separation of the fields within which GM crops and conventional crops are grown.
FB/MQ/MG