Larijani calls Israeli Knesset move 'racist'
July 23, 2018 - 10:5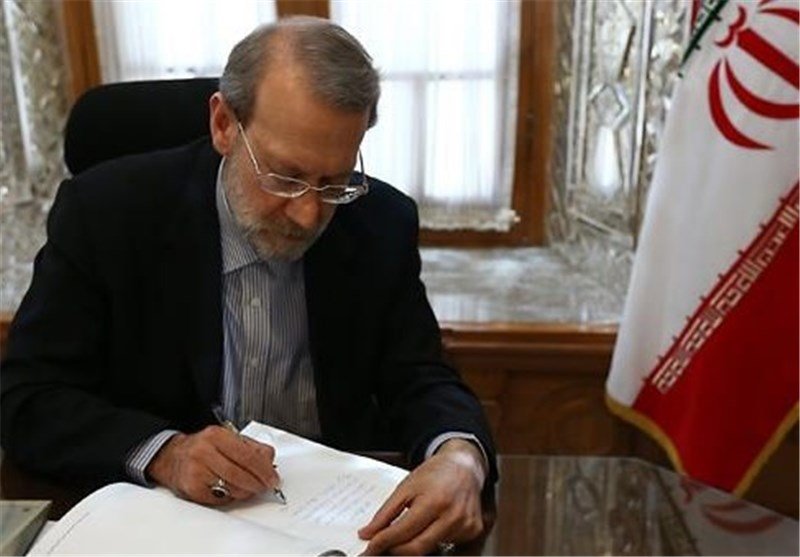 TEHRAN – Iranian Majlis Speaker Ali Larijani issued a statement on Saturday condemning the Israeli Knesset's move in passing the Jewish nation-state bill, calling it "racist".
"The Zionist regime of Israel's Knesset move in approving the discriminatory and racist law in line with removing Palestinians from their homeland is strongly condemned," the statement said.
Larijani added that this act reveals the racist nature of Israel and proves that the Zionist regime seeks to make the Palestine issue forgotten in the memory of the people in the world.
He added that the Palestinians' right to return to their homeland and decide their sovereignty and destiny cannot be denied by "illegitimate" actions.
The parliament speaker also called on the international community to strongly condemn Israel's action.
The Knesset adopted a bill on Thursday that declares the occupier of the Palestinian lands as "the nation-state of the Jewish people."
According to Press TV, the law prioritizes "Jewish" values over democratic ones in the occupied territories, declares Jerusalem al-Quds as the "capital" of Israel, allows Jewish-only communities, sets Hebrew as the official language of Israel and relegates Arabic from an official language to one with "special status."
Also on Friday Iranian Foreign Ministry spokesman Bahram Qassemi condemned the Knesset's act, saying, "The illegitimate and racist Zionist regime has been formed by occupying Palestine and mass killing the actual owners of that territory and the recent action of this regime's parliament reveals the racist nature and approach of this regime in the past 70 years."
However, he said, "Apartheid in occupied Palestine will be eradicated by the Palestinian nation's resistance and endeavor."
NA/PA