Iran becomes India's second biggest oil supplier, ahead of Saudi Arabia
July 24, 2018 - 10:54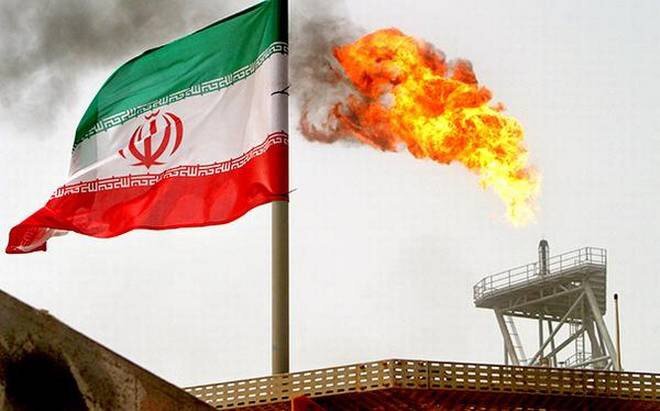 Even as the speculation over whether India will cut oil imports from Iran under the U.S. pressure grows, there is some good news for the votaries of stronger India-Iran bilateral ties.
Iran became the second-biggest oil supplier to Indian state refiners between April and June, ahead of Saudi Arabia, India's Oil Ministry said on Monday. The leap to the second slot is mainly because of the steeper discounts offered by Tehran.
India is now the top oil client for Iran after China, having shipped in 5.67 million tonnes or about 457,000 barrels per day (bpd) of oil in the first three months of this fiscal year, India's Union Petroleum and Natural Gas Minister Dharmendra Pradhan told parliament in a written reply.
The minister did not provide numbers from previous years, but according to reports, India imported about 3.46 million tonnes, or about 279,000 bpd, from Iran between April and June last year.
State refiners, accounting for about 60 percent of India's 5 million bpd refining capacity, had decreased imports from Iran last year after there were reports about Tehran granting development rights for the Farzad B gas field to other parties.
However, for this fiscal year, the refiners decided to almost double imports from Iran, which offered almost free shipping and extended credit period on oil sales, said the Minister.
Iraq continued to be the top oil supplier to India between April and June, shipping in 7.27 million tonnes of oil, while Saudi Arabia accounted for 5.22 million tonnes, making it the third largest supplier, Pradhan said in his statement.
India has been under pressure to cut the oil imports from Iran following U.S. sanctions on Iran. New Delhi had initially said they do not recognize unilateral sanctions imposed by Washington, and only recognize UN sanctions. However, everyone was taken by surprise when reports emerged that a message had been sent across to refiners to be prepared for drastic cut in oil imports.
However, following the public backlash, Indian government said that it will take a "considered and considerate' view based on 'national interest' on the issue of U.S. sanctions against Iranian oil and find a way to secure its energy needs.
On Tuesday, Indian foreign secretary Vijay Gokhale held discussions with a high-level U.S. delegation on the issue of implementing U.S. sanctions against Tehran. The meeting took place a day after Gokhale held talks with Iran's deputy foreign minister Seyyed Abbas Araghchi.