'U.S. has spent $500 billion to destabilize Middle East'
Enemies seek to cause conflicts among regional states: Iran's defense chief
August 4, 2018 - 20:58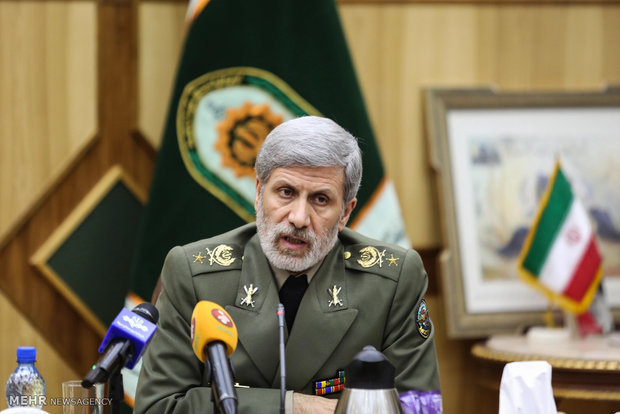 TEHRAN – Iranian Defense Minister Amir Hatami said on Saturday that the U.S. has spent over 500 billion dollars to undermine security in the Middle East.
"The U.S. has spent over 500 billion dollars to cause insecurity in the region," he said during a meeting with a number of the families of martyrs.
The defense chief also said, "One of the regional countries had confessed that it spent 137 billion dollars to implement its plans and cause chaos in Iran and support terrorist groups in Iraq and Syria."
Hatami added the U.S. and the Zionist regime of Israel have been seeking hard to portray a violent and extremist image of Islam to the world.
"The enemies also seek to cause conflicts among the regional countries so that the criminal regime of Israel be able to implement its devil plots," he pointed out.
The enemies sought to "institutionalize chaos and insecurity" in the region, however, the axis of resistance foiled the plots, he explained.
NA/PA