IRCS dispatches volunteer health practitioners to Sistan-Baluchestan
August 6, 2018 - 9:44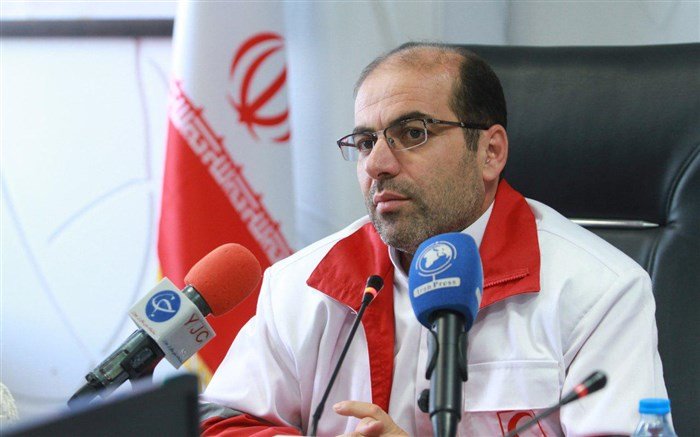 TEHRAN – The Iranian Red Crescent Society (IRCS) has dispatched 19 groups of volunteer health care providers to the southeastern province of Sistan-Baluchestan on August 5, head of the Red Crescent volunteer organization has said.
The groups are dispatched to different cities of Sistan-Baluchestan province hitting by drought, including Chabahar, Hirmand, Zahak, Nikshahr, Sib-o-Suran, Hamoun, Qasrqand, Fanuj, Nimroz, Mehrestan, Zahedan, Khash, Mirjaweh, Konarak, Saravan, Iranshahr, Zabul and Delgan, Mehr quoted Habib Dargahi as saying on Sunday.
Health practitioners consist of orthopedists, cardiologists, internists, neurologists, obstetricians and gynecologists, ophthalmologist, dentists and general surgeons, provide financially struggling individuals with free educational, health, medical and dental services, he stated.
He also noted that arrangements has been made to establish a field hospital and supply medicines for most prevalent diseases in the region.
Dargahi went on to say that health professionals are volunteers from different provinces across the country, including Gilan, Semnan, Khorasan Razavi, Kordestan, Qazvin, Tehran, Isfahan and etc.
Referring to a campaign aiming at soliciting water donations for the regions suffering severe water scarcity, he said that IRCS launched the campaign on August 5 in Sistan-Baluchestan province, and people can participate with donating bottled water, water tankers or cash, nationwide.
Earlier in July, head of Tehran Province Water and Wastewater Company Mohammadreza Bakhtiari said that Sistan-Baluchestan province is the first worst province in water shortage and is in an unfavorable situation due to the tremendous loss of per capita renewable water regarding its population, Mehr reported.
On June 24, director for drought and crisis management department at Iran's Meteorological Organization Sadeq Ziaeian also said that in a 9-month period (September 23, 2017- June 21, 2018), province of Sistan-Baluchestan facing rainfall shortages by 71 percent has hit the record high for the first province with the lowest precipitation rate.
Moreover, the Helmand River, the longest river in Afghanistan stretching to the Sistan marshes and the Hamoun-e-Helmand lake region around Zabol at the Afghan-Iranian border, has been used extensively for irrigation. Its waters were essential for farmers in Afghanistan, but it feeds into Lake Hamoun in Iran and was also important to farmers in Iran's southeastern Sistan-Baluchestan province.
When droughts occur in Afghanistan, or the water in watersheds that support lake is drawn down by other natural or human-induced reasons, the end result is a dry lake bed in Sistan, which has hurt people gaining income through fishing and farming around the wetland.
FB/MQ/MG