Volunteer dentists offer services in underprivileged region 
November 26, 2018 - 12:23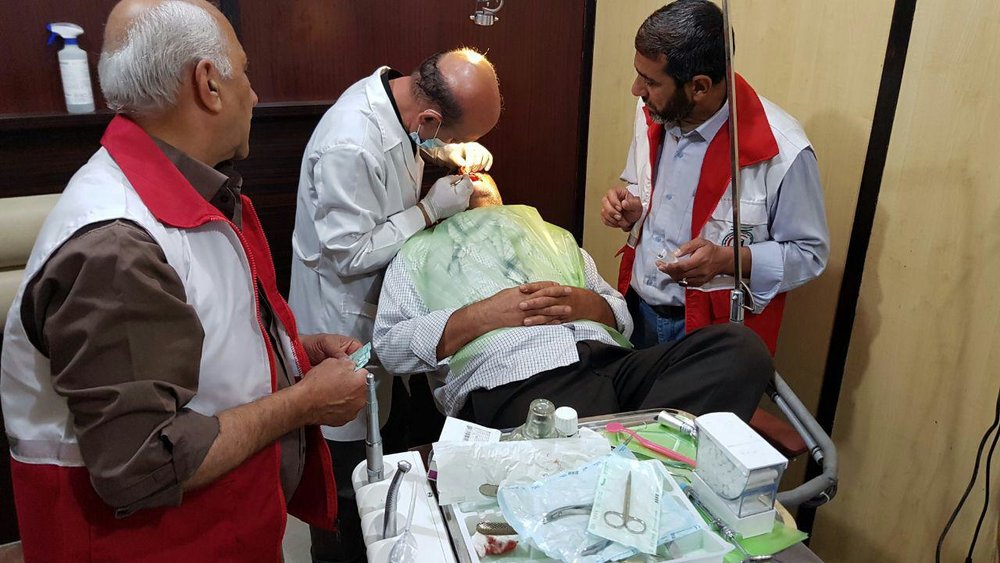 TEHRAN — Some 36 volunteer dentists have offered free of charge dental care services in underprivileged villages of Rigan county, southeastern province of Kerman, IRNA reported on Saturday. 
Mohammad Nasiri, an official with the Red Crescent Society, explained that volunteer dentists have set up 19 dental unites in the area and offered services to the financially struggling individuals living in the region since Thursday until Sunday concurrent with the birth anniversary of Prophet Mohammad (PBUH), which is called the Islamic unity week.
Dental services including veneers, root canals, teeth whitening, filling, dental extraction, etc. will be provided by the group, Nasiri added.
Islamic unity week refers to a ceremony held every year both by Sunnis and Shia. The event is held between two dates of the birthday of Prophet Mohammad (PBUH). One of the dates is narrated by Sunnis and the other narrated by Shia.
MQ/MG