'Unity week' marked with fervor in India, Kashmir, Pakistan, Afghanistan
November 27, 2018 - 10:20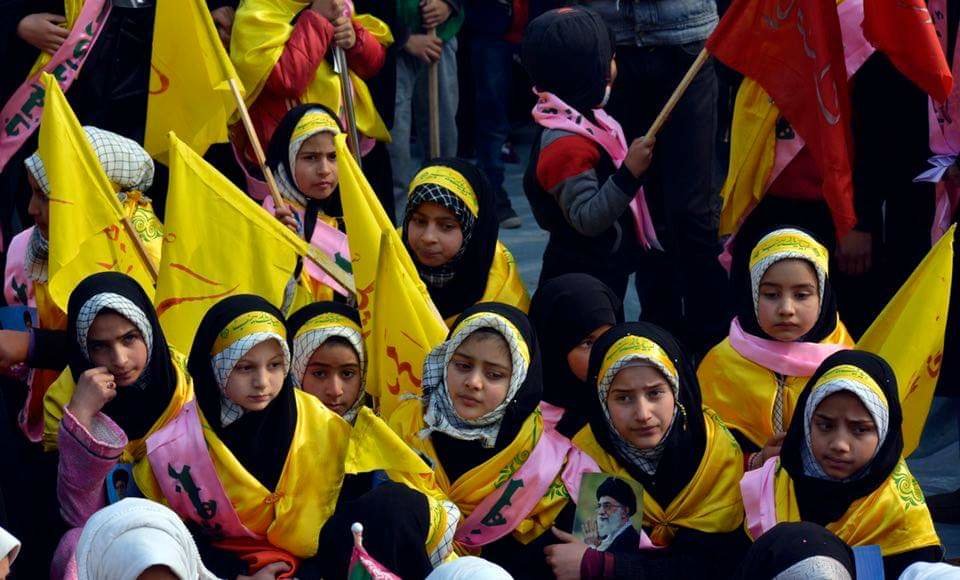 TEHRAN _The 'Islamic unity week' (hafte wahdat), which marks the birth anniversary of Holy Prophet (pbuh), was observed across the world with tremendous fervor. Marked first time in Iran in mid-1980s, the 'unity week' has become a permanent annual event in many Muslim countries.
In India, major 'unity week' events were held in New Delhi, Lucknow, Hyderabad, and Kashmir. Solidarity rallies, cultural events, and other programs brought people from both Shia and Sunni schools of thought together to celebrate the birth of the man who is regarded as the symbol of Islamic unity.
In Kashmir, 'unity week' is celebrated every year with tremendous festive spirit. This year also, many street rallies and prayer meetings were held, which saw the participation of people from all walks of life, cutting across sectarian and ideological lines.
Thousands of people gathered at the famous Hazratbal shrine to celebrate Eid e Milad and 'unity week'. Special prayers were held at night in different mosques across the valley amid tight security.
Speaking at one of the rallies in central Kashmir's Budgam district, young scholar and cleric Agha Syed Hadi Moosvi said Islamic unity has become urgent and essential to foil the designs of mischief-mongers who seek to create fissures in the Muslim world. "We must be very careful to not allow our enemies succeed in their notorious plans to divide us into groups, because at the end of the day, what unites us is more than what divides us," he told the gathering.
While in many parts of the world, Eid e Milad celebrations raise eyebrows among radical Salafi Muslims, in Kashmir, which is known as an abode of Sufis, many of whom came from Iran in the middle of 14th century, the occasion is celebrated with great religious fervor. Unity week is also marked in the same spirit by both Shias and Sunnis.
In neighboring Pakistan, the week-long birth anniversary celebrations of Holy Prophet (pbuh) saw people pouring into the streets to raise the banner of Islamic unity and solidarity. In the port city of Karachi, over 30000 clay-lamp-vigils were held to pay tribute to the greatest man to have ever lived.
Pakistan's Prime Minister Imran Khan, in his message, said the occasion reminds us of the golden principles of Islam which were illustrated in the sublime way of life Prophet Mohammad (pbuh) led.
"His life was indeed an embodiment of what Islam stood for," PM Khan said, emphasizing the significance of unity, tolerance, brotherhood among Muslims.
In an article posted online, freelance writer Huda Z said the 'unity week' holds lot of importance in a place like Pakistan. "The sectarian situation in Pakistan has more or less remained the same since independence, and despite people brushing it off, it calls for measures that would promote unity among the people," she wrote. "Today, we are here to look for solutions, and the 'week of Islamic unity' might help us get closer to them."
The best possible analogy to explain 'unity week', she affirmed, is that if the interdenominational hatred within Pakistan is cancer, the 'week of Islamic unity' is chemotherapy.
In Afghanistan, many functions were held to mark the 'unity week' and the birth anniversary of Holy Prophet (pbuh) despite security threats.
It is important to mention here that last Tuesday at least 60 people were killed when a large congregation of Afghan clerics came under attack in Kabul. They had assembled at a wedding hall in the capital city to mark Eid e Milad.