U.S. Iran sanctions 'absolutely destructive', Russia warns
August 11, 2018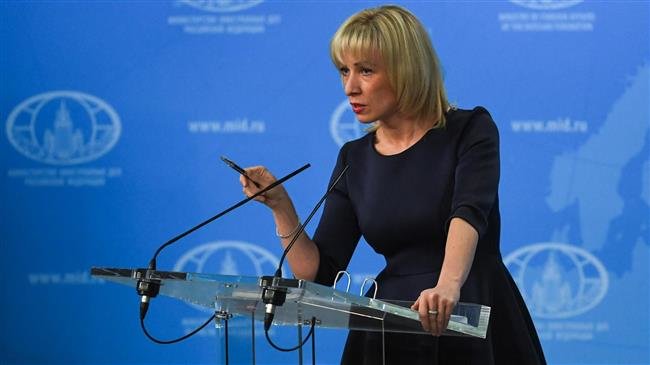 TEHRAN – Russia has criticized the U.S. for re-imposing unilateral sanctions against Tehran after exiting the 2015 nuclear deal, describing it as a "destructive step" that could destabilize the already-volatile Middle East.
"Washington's course at bringing down the Joint Comprehensive Plan of Action (JCPOA) on the Iranian nuclear program and restoring full-scale pressure through sanctions is absolutely destructive," Russian Foreign Ministry spokeswoman Maria Zakhariva said on Thursday, Press TV reported.
She further said the Trump administration's measures would entail "long-term deplorable consequences for global nonproliferation [of the weapons of mass destruction] and will impart a destabilizing impulse to the situation in the Middle East."
On Tuesday, when the U.S. reintroduced its anti-Iran sanctions, the Russian Foreign Ministry released a statement criticizing the U.S. for violating UN Security Council Resolution 2231 that endorsed the Iran deal.
"We denounce any unilateral sanctions in circumvention of the UN Security Council decisions, all the more so if they have exterritorial applications and affect the interests of third countries, as is the case with the current U.S. restrictions against Iran," the statement said.
Russia has vowed to reinforce its relations with Iran in all sectors now that the U.S. has left the accord and chosen to build up economic pressure on the Islamic Republic.
MH/PA