Annual non-oil exports set to reach $50b by March 2019
August 15, 2018 - 8:41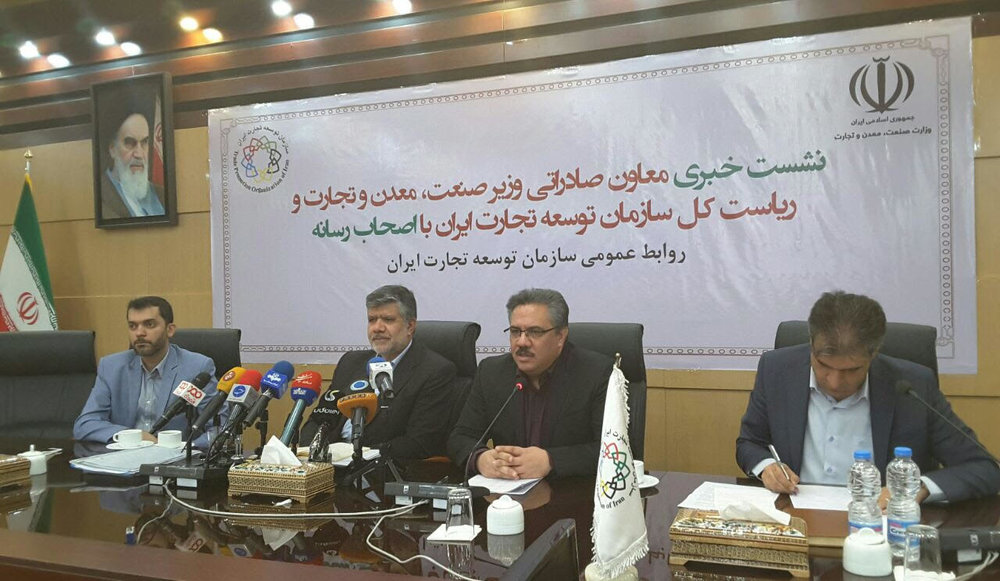 TEHRAN- Iran's value of non-oil exports is planned to reach $50 billion in the current Iranian calendar year, which ends on March 20, 2019, according to an official at Trade Promotion Organization (TPO).
In a press conference on Tuesday, Mohammadreza Modoudi, the deputy head of TPO for development of goods and services exports, also said that development of non-oil exports requires expansion of investment and banking ties; but despite the limitations in these fields, the country's trade balance was positive during the first four months of current Iranian calendar year (March 21-July 22), Fars news agency reported.
Iran exported $15.45 billion of non-oil products during the mentioned four-month period, with 14.69 percent rise from $13.471 billion in the same time span of the past year, according to Islamic Republic of Iran Customs Administration (IRICA).
It is while the country's imports of non-oil goods stood at $15.179 billion during the four-month time, with 4.05 percent fall from the figure of last year.
Addressing the same press conference on Tuesday, TPO Head Mojtaba Khosrotaj put non-oil exports to the neighboring countries at $8.03 billion during the first four months of this year, which indicates 34 percent growth from the figure of the same time span in the past year, IRIB reported.
Iran has exported $47 billion of non-oil commodities in the past calendar year and as the Deputy Industry, Mining and Trade Minister Younes Sinaki predicted in mid-April, the figure will register $8 billion annual increase to stand at $55 billion in this year, some $5 billion more than the figure anticipated by the TPO deputy head on Tuesday.
MA/MA