Iran B runners-up at 6th AVC Cup
August 15, 2018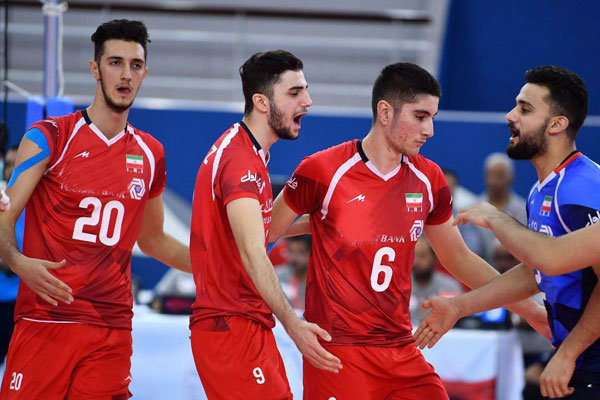 TEHRAN – Qatar came from two sets down to beat Iran B volleyball team 3-2 (23–25, 21–25, 25–22, 25–18,15–10) at the 6th AVC Cup for Men at the University of Taipei (Tianmu) Gymnasium on Wednesday.
Captain Amir Hossein Esfandiar led the Iranian team with 20 points.
Japan won the bronze medal earlier on the day after pulling off an epic come-from-behind 3-2 (21-25, 20-25, 32-30, 29-27, 17-15) victory over host Chinese Taipei.
At the end of the competition, Gim-Myeonggwan from South Korea was named as the Most Valuable Player (MVP). He also won the best setter award.
Rahman Taghizadeh from Iran won the best middle blocker award.
The Asian Men's Volleyball Cup, so-called the AVC Cup for Men is an international volleyball competition in Asia and Oceania contested by the top ten senior men's national teams of the members of Asian Volleyball Confederation (AVC), the sport's continent governing body.
The tournaments have been awarded every two years since 2008.
The six Asian Volleyball Cup tournaments have been won by four different national teams. Iran have won three times. The other Asian Volleyball Cup winners are China, South Korea and Qatar with one title each.
As hosts, Chinese Taipei automatically participated for the tournament, while the remaining nine teams, qualified from the 2017 Asian Men's Volleyball Championship in Gresik, Indonesia.
Reporting by Masoud Hossein