'Joblessness causes 60% of migrations from rural to urban areas'
August 24, 2018 - 22:36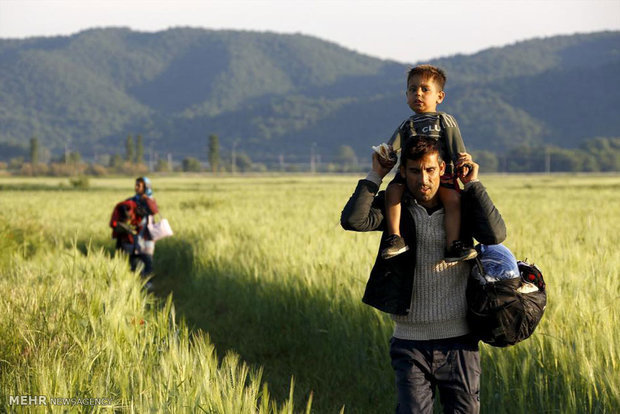 TEHRAN – While some 60 percent of migrations from rural to urban areas are caused by the lack of appropriate jobs and sufficient income for educated people, so the government is intent on reversing migration through offering facilities and creating sustainable jobs in rural areas, deputy vice-president for rural development and deprived areas has said.
A total of 180,000 sustainable jobs have been created in rural areas last year (March 2017-March 2018), and also some 100,000 jobs in the current year, Abolfazl Razavi said, ISNA reported on Friday.
In the Iranian calendar year of [13]55 (March 1976-March 1977), the rural population rate stood at 68 percent, while it is currently reduced to 26.7 percent, he added.
Measures taken to reverse migration by making people to move to rural areas including providing facilities and sustainable job generating has increased rural population in some provinces of the country, he highlighted.
Razavi further explained that "In the Iranian calendar year of [13]94 (March 2015-March 2016), a total budget of 1.3 trillion rials (approximately $31 million) have been earmarked to grant job creation loans in different provinces of the country, and Sistan-Baluchestan province has been provided with the largest amount of 190 billion rials (nearly $4.5 million) zero interest loans."
In the Iranian calendar year of 1395 (March 2016-March 2017), some 159,000 jobs were also created in cooperation with the related organizations including the Imam Khomeini Relief Foundation and the Welfare Organization, when the average per capita employment cost was nearly 150 million rials (about $3,500), he stated.
Razavi emphasized that the lack of decent jobs is the reason behind 60 percent of the migration from rural to urban areas, adding that, out of 9 rural households in the country, 2 are university educated, which has led to the creation of human capital in rural areas.
To use human capital in rural areas, it was proposed that loans of 3 percent interest to be granted to the villagers participated in economic activities and the interest rate in the border villages will reduce to zero, which could also be an effective step towards reversing migration, he concluded.
FB/MQ/MG