'EU's 18 million euro aid not related to package to save nuclear deal'
August 24, 2018 - 22:19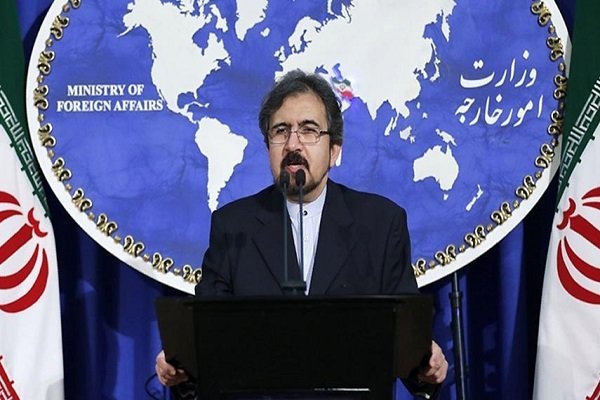 TEHRAN - Iranian Foreign Ministry spokesman Bahram Qassemi said on Thursday that the European Union's 18 million euro aid for Iran has nothing to do with a package supposed to be offered to save the 2015 nuclear deal.
"This budget is related to Iran's cooperation with the EU and is not related to the economic package that Europe is supposed to offer within the framework of the JCPOA [the Joint Comprehensive Plan of Action] and to counter the U.S. sanctions against Iran," he said.
He noted that 18 million euro is the first part of the 50 million euro budget which the EU has allocated for development projects in Iran.
The European Commission issued a statement on Thursday and announced that the European Union agreed 18 million euros in aid for Iran.
"The Commission today adopted a first package of €18 million for projects in support of sustainable economic and social development in the Islamic Republic of Iran, including €8 million assistance to the private sector," the statement said.
The Activities supporting the private sector will include support to high-potential Iranian Small and Medium-sized Enterprises (SMEs), the development of selected value chains, and technical assistance to Iran's Trade Promotion Organization.
As part of the €18 million, the Commission will also provide technical support in the area of environmental challenges for 8 million euros and support drug harm reduction for 2 million euros.
European Union foreign policy chief Federica Mogherini said in the statement, "Since the renewal of the EU-Iran relations as a result of the Iran nuclear deal, cooperation has developed in many sectors. We are committed to sustain it and this new package will widen economic and sectoral relations in areas that are of direct benefit to our citizens".
NA