Japanese minister calls for close ties with Tehran
August 27, 2018 - 13:32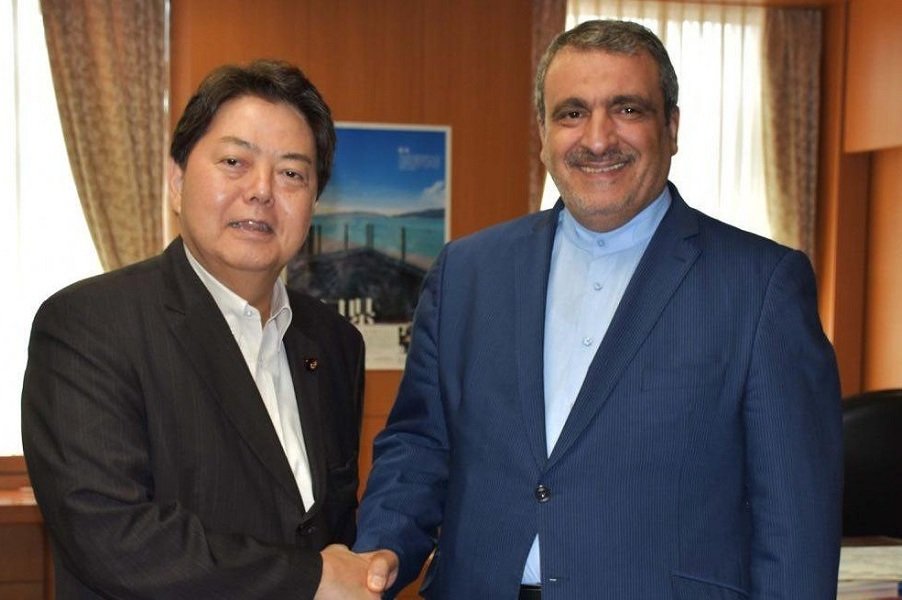 TEHRAN – The Japanese minister of education, culture, sports, science and technology on Sunday described Tehran-Tokyo as "historical" and called for the development of bilateral relations in all fields.
Yoshimasa Hayashi made the remarks in a meeting with Iran's Ambassador to Japan Morteza Rahmani-Movahed, IRNA reported.
Hayashi pointed to cooperation between the two countries in the fields of cultural heritage and joint film production, saying expansion of sports and cultural cooperation is necessary.
Rahmani-Movahed, for his part, highlighted the importance of cooperation in the fields of nanotechnology and information technology to boost bilateral ties.
MH/PA