Behdad Salimi happy to bid farewell to weightlifting with gold
August 27, 2018 - 15:27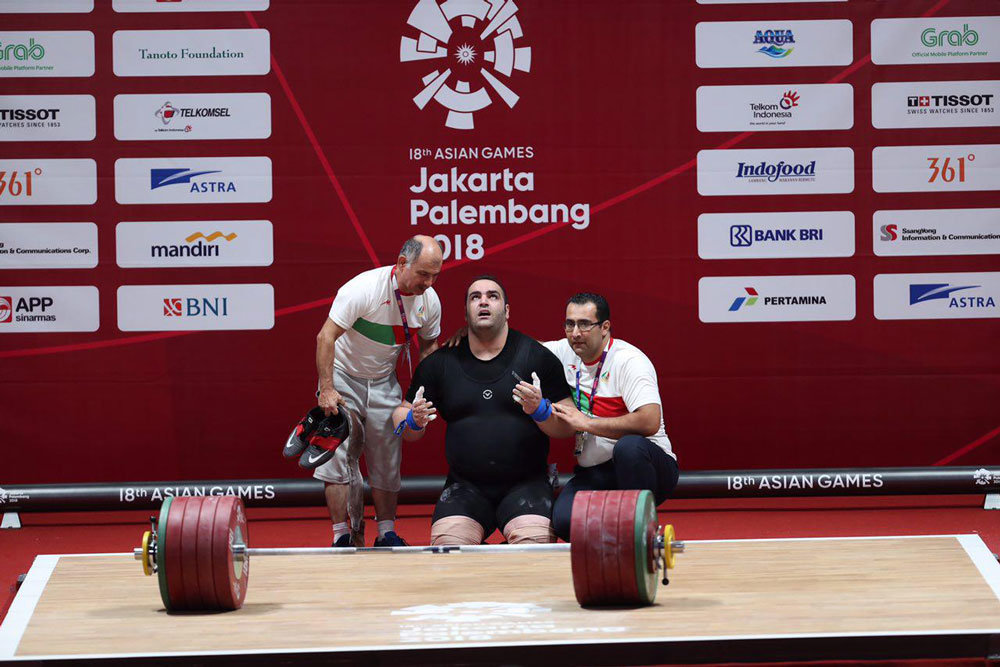 TEHRAN – Iranian super heavyweight weightlifter Behdad Salimi is so happy to announce his retirement from the sport with a gold medal.
On Monday, Salimi bade farewell to weightlifting after winning a gold medal in the 2018 Asian Games underway in Indonesia.
Salimi hoisted the 208kg in the snatch and completed a clean and jerk of 253kg.
The 2012 Olympic champion won the gold medal with a total of 461kg in the men's 105kg.
Salimi had already snatched two gold medals in the 2010 Asian Games (Guangzhou) and 2014 Asian Games (Incheon).
"I am very happy to end my career with a gold medal. I wanted to make room for the young weightlifters," Salimi said.
"I fought so hard to win this medal and thank God for winning the gold," the 28-year-old weightlifter, who has also won two gold medals in the 2010 and 2011 world Championships, said.