Agreement inked in favor of travel startups
September 5, 2018 - 22:41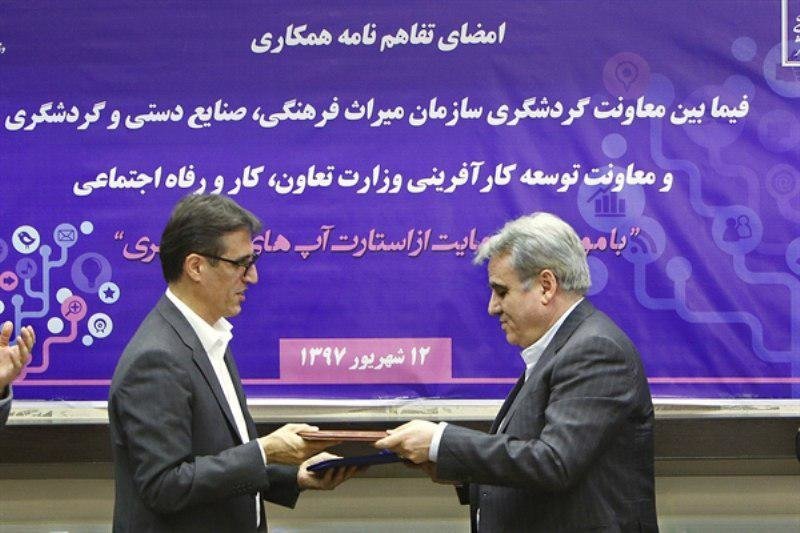 TEHRAN – Iran's tourism body has signed a memorandum of understanding (MOU) with the labor ministry on Monday in a bid to strengthen support for tourism startups.
The MOU was inked by the deputy director of the Cultural Heritage, Handicrafts and Tourism Organization, Mohammad Moheb-Khodaei, and the deputy labor minister, Isa Mansouri, CHTN reported.
Addressing the signing ceremony, Moheb-Khodaei voiced hope that the MOU would be a means to draw plans and models for tourism development and to unluck untapped potential in the sector.
The next step is to devise a detailed plan of action in order to put into practice new ideas in the [tourism] field and to boost cooperation with other ministries and organizations, he added.
Mansouri, for his part, attached great importance to the tourism businesses, saying "Tourism is one if the important subsets of the service [industry] so we have special attention to this area."
Iran has launched extensive plans to bolster its tourism market. Under a 2025 Vision Plan, the country is expecting to increase the number of international arrivals from 4.8 million in 2014 to 20 million.
AFM/MG