Mattis makes unannounced visit to Kabul
September 9, 2018 - 6:45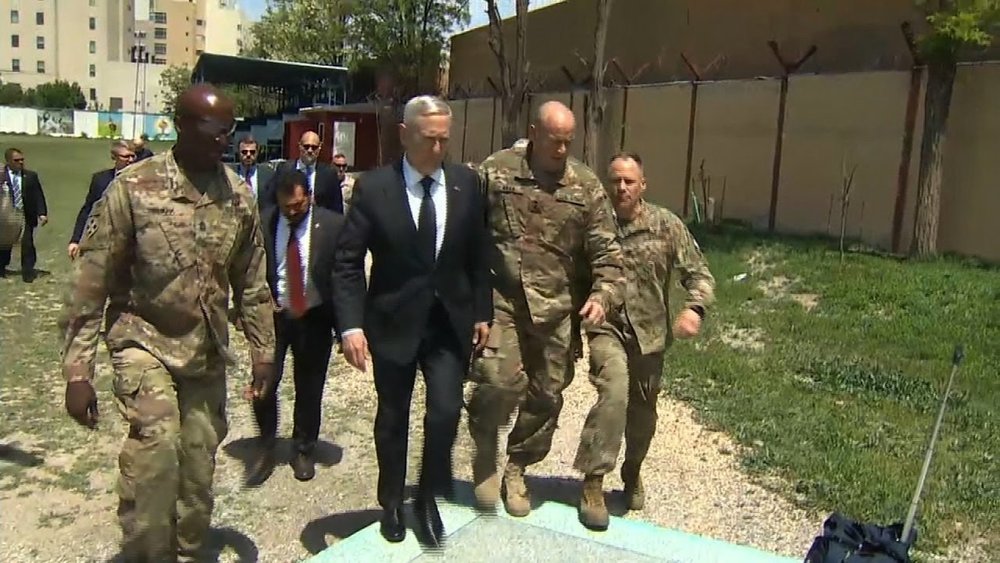 TEHRAN - After visiting Pakistan and India, the U.S. Defense Secretary James Mattis made an unannounced, whirlwind visit to Kabul on Friday, a day after deadly bombings at a sports center claimed dozens of lives.
According to reports, Mattis was accompanied by the chairman of the Joint Chiefs of Staff, Gen. Joseph Dunford and they were received at the highly-fortified U.S. military headquarters in Kabul by the new U.S. commander in Afghanistan, Gen. Austin Scott Miller.
Mattis also met the Afghan president Ashraf Ghani and government's chief executive Dr. Abdullah Abdullah. The officials did not make any public comments during the visit.
Security situation in the war-ravaged country continues to deteriorate with sharp increase in terror attacks, especially in the capital city. In the last two weeks alone, two major attacks were carried out in the Shia-dominated neighborhood of Kabul, resulting in hundreds of civilian casualties.
Last week, the outgoing commander of U.S. and NATO forces in Afghanistan Gen. Nicholson urged all parties to end the war, including his own country, echoing the sentiments of the war-weary people in Afghanistan.
The war in Afghanistan, America's longest war, has entered its 17th year already and there have been no results for the U.S.-led coalition that invaded the country in 2001.