Iran to meet Puerto Rico at Volleyball World Championship opener
September 11, 2018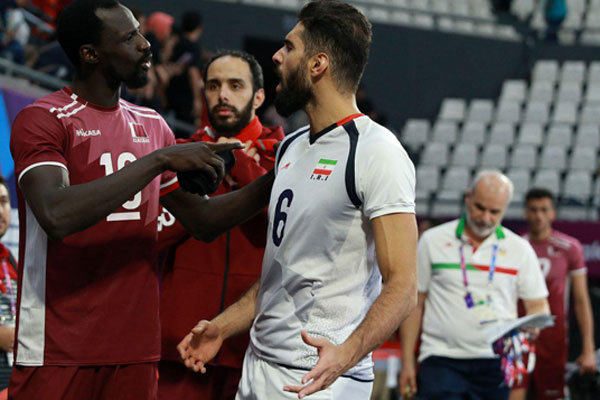 TEHRAN - Iran and Puerto Rico will meet for the second consecutive editions of the FIVB Volleyball Men's World Championship in Bulgaria on Wednesday after meeting in Poland in 2014.
The only previous match between Iran and Puerto Rico at the World Championship was in Kraków at the 2014 tournament (first round). Team Melli won in straight sets.
Iran beat Puerto Rico 3-1 in Tokyo on 6 June 2012 in a qualification tournament for the 2012 Olympic Games in London. Neither team qualified for the Games.
Team Melli won both of their matches versus NORCECA opposition at the 2014 World Championship, after they lost each of their first three fixtures at the tournament against NORCECA teams (1970, 1998, 2006).
Puerto Rico have won only one of their five World Championships matches against AVC opposition, 3-1 versus China in Saitama in 2006, fivb.org wrote.
This is Iran's sixth appearance at a World Championship. In their first four participations they finished 21st (1970), 19th (1998), 21st (2006) and 19th (2010), before a sixth-place finish in 2014.
Iran have won 12 matches at the World Championship (W12-L22), with seven of those victories coming in the 2014 tournament. They were beaten 3-0 by Russia in the fifth-place play-off.
Iran made their World Championship debut in 1970, when Bulgaria hosted the tournament. They lost all five matches in the group stage, before winning four of their six fixtures in the consolation stage (for places 17-24).
Iran won their opening match in only one of their five appearances at the World Championship, a 3-1 victory against Italy in Kraków at the 2014 tournament.
Igor Kolakovic's men finished 10th in the 2018 Nations League, the highest-placed AVC team.