Thomas Bach welcomes Iran's NOC President Salehi Amiri
September 14, 2018 - 15:44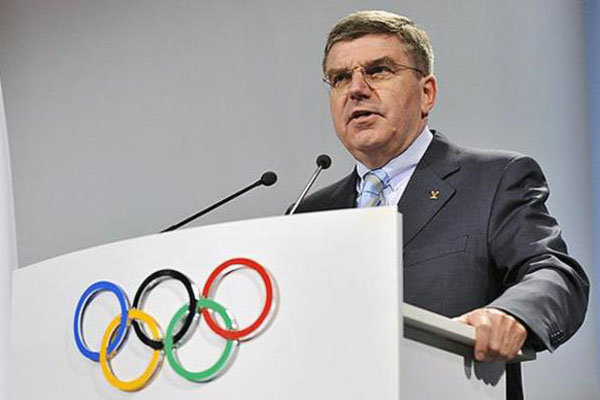 TEHRAN – Reza Salehi Amiri, President of Iran's National Olympic Committee (NOC), was warmly received by International Olympic Committee (IOC) President Thomas Bach at the IOC headquarters in Lausanne, Switzerland.
In the meeting, Bach praised the rise of women's sport in Iran and expressed delight at the involvement of young people in sports.
Bach also pointed to his trip to Iran. "In my home, I have four photos from Isfahan that remind me of Iran's culture and civilization."
The IOC President further said that the meeting would help authorities make better decisions about common issues between the two committees. "We can improve our understanding of each other's conditions as well."
The German president of IOC expressed hope in Iran's future movement in sports, saying, "Sports have had positive impact on your society in recent years. Our goal is to promote knowledge and enthusiasm among the younger generation in your society."
Praising female athletes in Iran in recent years, Bach added, "With the support of the Ministry of Youth Affairs and Sports, Iranian women are allowed to take part in the international competitions. Your women played a key role in Iran's accomplishment at the 2018 Asian Games in Jakarta, Indonesia."
On the U.S. sanctions regime on Iran, Bach reassured that the IOC would stand by the nation of Iran as "the philosophy of sport is the promotion of world peace."
"We will not support those who want to harm Iran and will stay loyal to the goal of Olympic Movement in order to support national committees," he stated.
In his closing remarks, Bach held out hope to meet Iranian President Hassan Rouhani.