Supertankers loaded with Iranian crude headed for China: data
September 15, 2018 - 1:41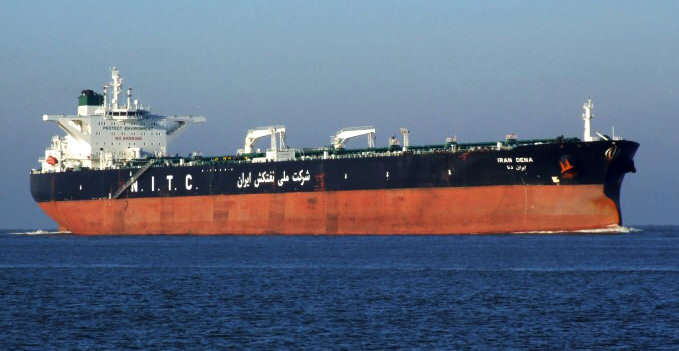 TEHRAN - Two supertankers loaded with crude oil left Iran's biggest export terminal for China on Wednesday, Bloomberg reported citing ship-tracking data.
These are the first cargos heading for the Asian country exports after an 18-day halt.
The Dino I and Dune, which can haul 4 million barrels between them, departed Kharg Island in the northern Persian Gulf within an hour of each other late Wednesday. Before that, the last vessel to make the journey was the supertanker Starla, which left on Aug. 25 carrying two million barrels of crude to Ningbo.
"The pause in shipments probably doesn't mean China will to bow to pressure from U.S. President Donald Trump -- Beijing is said to have resisted such curbs -- it might indicate that the Asian country's refineries want better terms for Iranian cargoes," the report added.
China was the largest buyer of Iranian crude last year, accounting for almost a third of Iran's crude and condensate exports.
Iran's exports so far this month slumped to around 1.3 million barrels a day. They were as high as 3 million a day back in 2016, the tanker tracking data show.
The pause in shipments to China has coincided with the return of Iranian oil stored on tankers close to the country's export terminals. There are currently eight tankers holding 14 million barrels of Iranian crude or condensate, a form of light crude extracted from gas fields, anchored in the Persian Gulf.
EF/MG