U.S. dream of zero Iranian oil won't come true: Zanganeh
September 24, 2018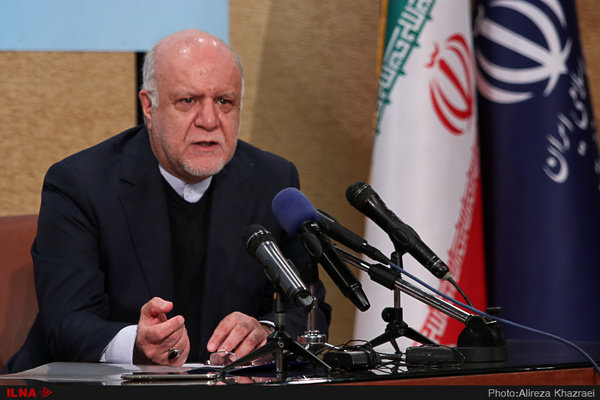 TEHRAN - Iranian Oil Minister Bijan Namdar Zanganeh said on Monday that the Joint Ministerial Monitoring Committee (JMMC) meeting's outcome was a negative response to the demands of U.S. President Donald Trump, ISNA reported.
"The U.S. seeks to reduce Iranian oil exports to zero even for a month, but that dream would not come to reality," Zanganeh was quoted as saying.
Speaking on the sidelines of the 12th international exhibition of Iran Plast, the official noted that OPEC is an independent organization and is not a branch of the U.S. Department of Energy.
"Trump claiming that the security and survival of the Persian Gulf states depends on the U.S. support and endeavors was the biggest insult to that nations and even the U.S. allies", Zanganeh added.
The 10th meeting of the Joint Ministerial Monitoring Committee (JMMC) of OPEC and non-OPEC members was held in Algiers on Sunday to discuss developments in the oil market.
The Committee reviewed the monthly report prepared by its Joint Technical Committee (JTC) and the short-term developments in the global oil market, including prospects for 2019.
The meeting was attended by ministers and representatives of 20 oil producing countries of the Declaration of Cooperation (DoC).
EF/MA