OPEC not an organization to receive instruction from Trump: Zanganeh
June 20, 2018 - 18:11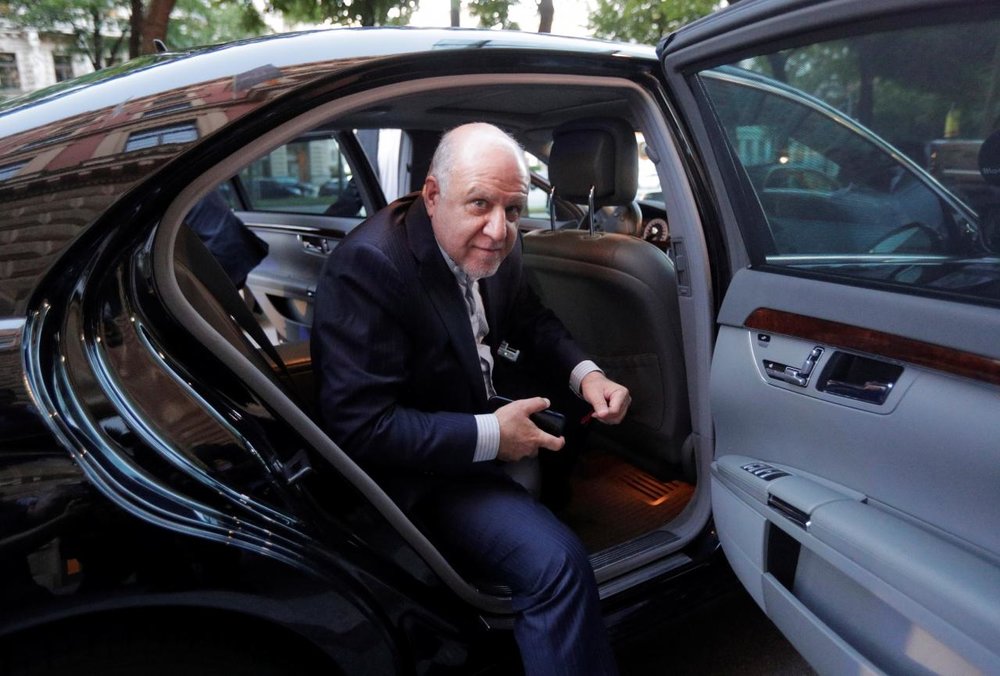 TEHRAN- "OPEC is not the organization to receive instruction from President Trump", Iranian Oil Minister Bijan Namdar Zanganeh stated. "OPEC is not part of the Department of Energy of the United States," the Iranian minister told reporters on Tuesday after arriving in Vienna, where OPEC is headquartered, Reuters reported.
Zanganeh also said that he does not expect OPEC to reach an agreement when the oil producer group holds policy discussions this week.
The Organization of the Petroleum Exporting Countries meets on Friday to set output policy amid calls from U.S. President Donald Trump and China to cool down oil prices and support the global economy by producing more crude.
Saudi Arabia, and OPEC non-member Russia have proposed gradually relaxing production cuts - in place since the start of 2017 - while OPEC members Iran, Iraq, Venezuela and Algeria have opposed such a move.
Zanganeh said he would leave Vienna on Friday before OPEC holds talks with non-OPEC producers the next day and added a recent rise in oil prices was mainly the fault of Washington, which imposed new sanctions on OPEC members Iran and Venezuela.
Trump has called on OPEC to raise output, and Saudi Arabia and Russia said in recent weeks the world needed more oil.
"Oil demand usually grows at the steepest pace in the third quarter ... We could face a deficit if we don't take measures," Russian Energy Minister Alexander Novak said on Tuesday. "In our view, this could lead to market overheating."
In addition to Iran, OPEC members Iraq, Venezuela and Algeria said they opposed a production increase despite supply outages in countries such as Libya and Venezuela.
Iran's representative to OPEC, Hossein Kazempour Ardebili, has said that Iran, along with Venezuela and Iraq, is going to veto Saudi Arabia and Russia's proposal at the June 22 meeting.
He told Bloomberg on Sunday that "Three OPEC founders are going to stop it."
"If the Kingdom of Saudi Arabia and Russia want to increase production, this requires unanimity. If the two want to act alone, that's a breach of the cooperation agreement," the official said.
Iran believes that OPEC and Russia not only do not need to appease Trump, who sanctions two OPEC founders and also Russia, but they should stand against such arrogant attitudes.
MA/MA