Unilateral production rise would breach OPEC's deal: Zanganeh
July 1, 2018 - 19:0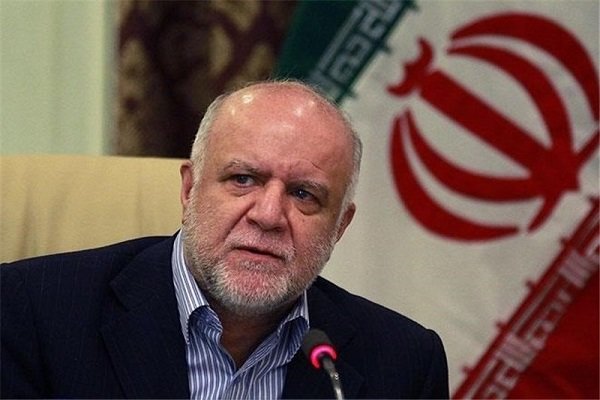 TEHRAN- Any unilateral measure to boost oil output above OPEC's current limits would breach the producer group's recent deal, Iranian Oil Minister Bijan Zanganeh said Saturday in a letter to OPEC President Suhail Mohamed Al Mazrouei.
The following is the text of letter published by the Oil Ministry's news agency Shana:
"The 174th Meeting of the OPEC Conference adopted Resolution No.174.513 that decides that countries will strive to adhere to the overall conformity level of OPEC-12, down to 100%, as of 1 July 2018 for the remaining duration of the above-mentioned resolution and for the JMMC to monitor and report back to the President of the Conference.
An issue that compels me to write to Your Excellency is that we have not arrived to any decision to assign any allocated production level of any member to others. In fact, the resolution by requiring JMMC to monitor and report back to the President of the Conference has rested the issue to the President to deal with the issue either through calling for extraordinary meeting or seeking consensus through communication with all Member Countries. Any increase in the production by any Member Country beyond commitments stipulated in OPEC's decisions adopted in 171st and 174th Meetings of the Conference would constitute breach of the agreement. I hereby request Your Excellency to remind OPEC Member Countries to adhere to their commitments under the OPEC's decisions adopted in the 171st and 174th Meetings of the Conference and refrain from any unilateral measures undermining the unity and independence of the OPEC."
A UAE official said the minister was reviewing the letter and had no immediate comment, Platts reported.
OPEC finalized an agreement on June 23 with its 10 non-OPEC allies, led by Russia, to increase output by 1 million b/d from May production levels.
The group produced 31.90 million b/d in May, according to the latest Platts OPEC survey. That's about 840,000 b/d below its ceiling of around 32.74 million b/d, when every country's quota is added up.
However, some OPEC producers have already announced they will increase their output. U.S. President Donald Trump said Saturday that Saudi Arabia has agreed to increase oil production by up to 2 million b/d to moderate high prices. The kingdom's quota is 10.06 million b/d, and the country produced 10.01 million b/d in May, according to the survey.
*** U.S.'s call tantamount to Saudi Arabia's withdrawal from OPEC
Iran's Representative to OPEC Hossein Kazempour Ardebili said U.S. President Donald Trump's request for Saudi Arabia to boost its crude oil output by 2 million barrels per day would be tantamount to calling on the Kingdom to withdraw from the Organization of the Petroleum Exporting Countries (OPEC).
"Putting aside the fact that Saudi Arabia has no such capacity to bolster its crude output, this demand could be inferred as an order for the kingdom to walk out of OPEC," Shana news agency quoted Ardebili as saying on Saturday.
MA/MA