Jameh Mosque of Saveh: A museum of Islamic architecture
October 5, 2018 - 21:13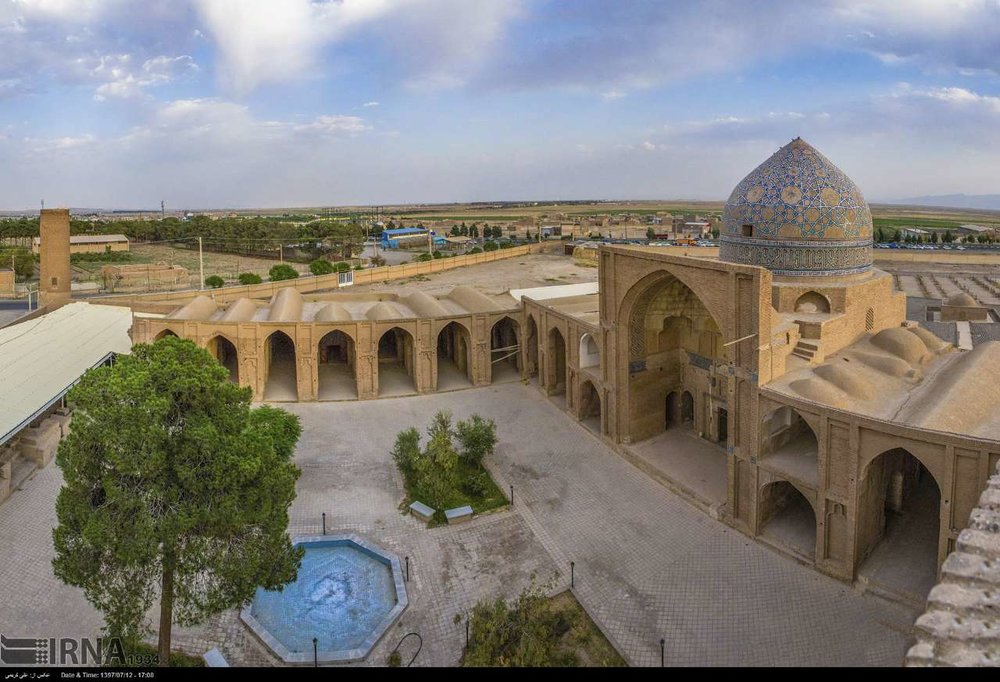 Photo depicts courtyard, arched arcades and tiled dome of the Jameh Mosque of Saveh in central Iran, October 4, 2018.
It has continuously been a busy place of worship, yet has underwent restoration projects since the time it was completed in 12th century onwards.
Some say the mudbrick mosque is a museum of Islamic architecture because it bears elements from different ages.
The exterior facade and minaret are eye-catching and many parts of the interior are embellished with detailed stucco work.
AFM/MG