Tehran rejects NATO chief's remarks on its missile program
October 5, 2018 - 20:2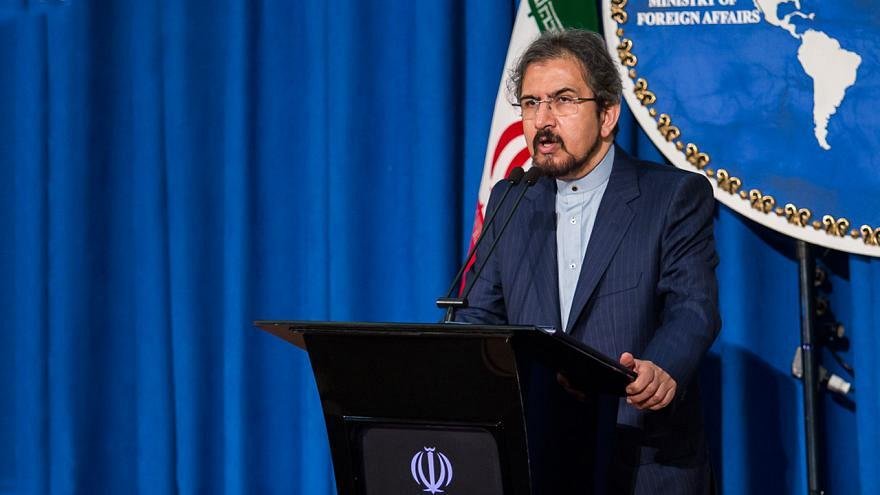 TEHRAN – Tehran has dismissed allegations raised by the NATO Secretary General against Iran's missile program and regional policies, saying that Jens Stoltenberg had better be concerned about the unilateral and dangerous policies of the U.S.
Speaking ahead of the Tuesday meeting by NATO defense ministers in Brussels, Stoltenberg voiced concerns about what he described as Iran's "destabilizing activities in the wider Middle East region" and its missile program.
Responding to Stoltenberg's statement, Iranian Foreign Ministry spokesman Bahram Qassemi said on Wednesday that the Islamic Republic, which is itself a major victim of terrorism, has played the most effective role in ending the rule of terrorist groups, including ISIL, in the region.
According to the Foreign Ministry website, Qassemi said Tehran's fight against terrorism comes as certain countries and their allies have just been engaged in creating "fake" coalitions against the terrorist movements.
"Contrary to the statements of the NATO Secretary General, Iran's constructive role in stabilizing the Persian Gulf region and the Middle East has been acknowledged by a large part of the international community," he stated.
"If it was not for the massive struggle of Iran against these extremist terrorist groups, many European countries and cities would not have security today."
Qassemi further stressed that the Europeans should not cast doubts on such policies that have been constructive and effective in providing them with security.
The spokesman also rejected the NATO chief's statement regarding Iran's missile program, saying the program has a defensive and deterrent nature. He said Iran, like all independent countries in the world, has the right to use conventional military-defense programs to defend itself.
"We will never let other countries deprive us of the most basic defensive weapons, having experienced the devastating war of Saddam Hussein supported by the West and the East," he remarked.
"The NATO secretary general had better be more concerned about the unilateral and dangerous policies of Washington and the non-compliance of this NATO member with its international obligations," stated Qassemi.
MH/PA