Austrian writer Alois Hotschnig to attend reading session in Tehran 
October 13, 2018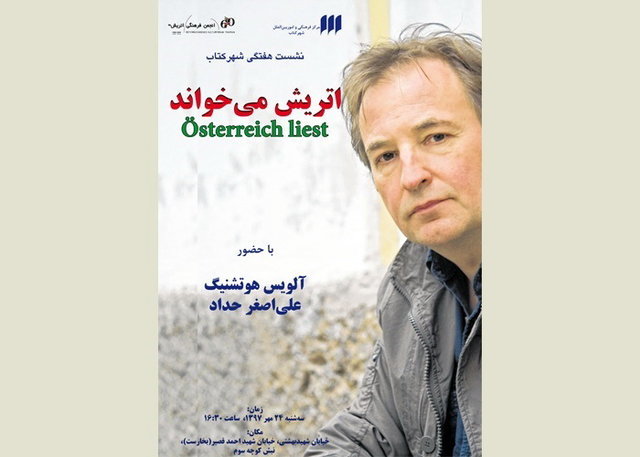 TEHRAN – Austrian writer Alois Hotschnig will be attending a session at the Book City Institute in Tehran on Tuesday to read one his stories as part of Österreich Liest, Austria's largest literary festival meaning "Austria Reads".
Translator Ali-Asghar Haddad will accompany the writer during the session, the Book City Institute has announced.
Alois Hotschnig is the winner of the Erich Fried Prize in 2008. "Ludwig's Room", "Maybe This Time", "Absolution" and "Leonardo's Hands" are among his noteworthy credits.
The thirteenth edition of Austria's largest literary festival "Austria Reads" takes place this year from October 15 to 21, during which reading and libraries are promoted throughout the country.
For a week, the Austrian libraries will offer diverse and attractive events. The offer ranges from classical book presentations to picture book cinemas, and book markets to literature walks, balloon launches and reading circles.
The program is an initiative of the Austrian Library Association (BVÖ).
Photo: A poster for "Austria Reads".
RM/MMS/YAW