Microelectronic researchers should be supported: academic
October 20, 2018 - 8:51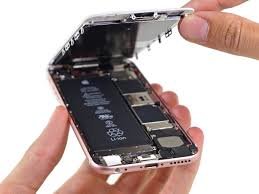 TEHRAN -- Iran should support academic teams active in the field of microelectronic in order to improve the industry in the country, scholar Kheirollah Hadidi said, Mehr reported on Thursday.
He made the remarks during the 1st meeting of microelectronic industry at Urmia University in Western Azarbaijan Province on Thursday.
The microelectronic industry has a great importance in different fields of national defense, medical science, computer science and telecommunication, Hadidi highlighted.
The improvement in microelectronic industry leads into manufacturing of smartphones, tablets and TVs, he said.
The government should invest in telecommunication and automotive industry, in which, microelectronic has a crucial role, he concluded.
At the meeting, it was announced that Iran will host the first international conference on microelectronic on December 19, 2019.
SB/MQ/MG