Meeting on trade in national currencies held in Ankara
October 20, 2018 - 21:24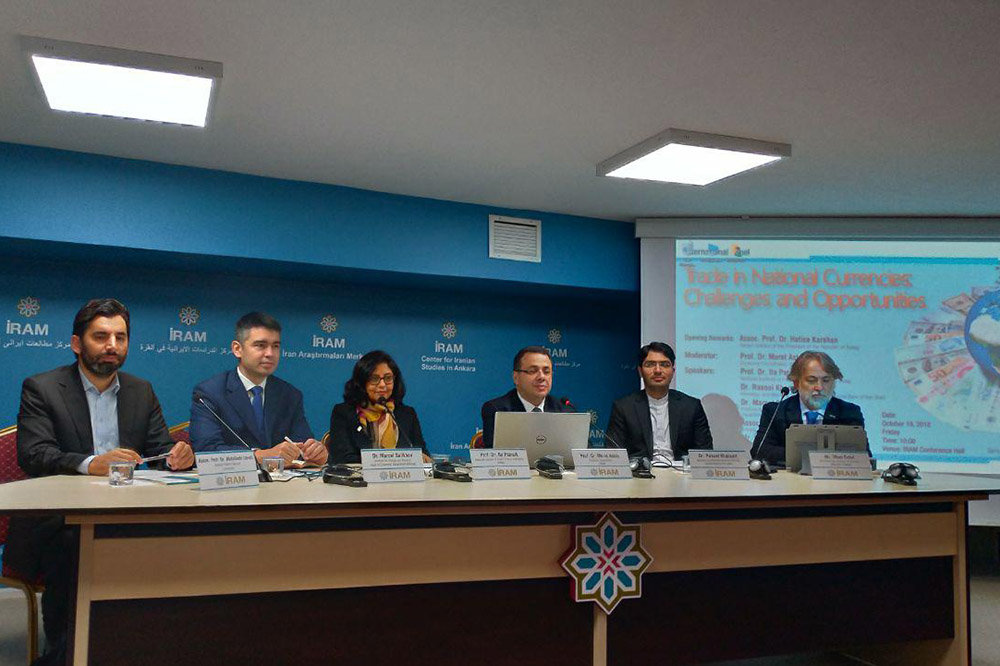 TEHRAN- The meeting on Trade in National Currencies' Challenges and Opportunities started work with the attendance of Iran, Turkey, Russia and India at the Center for Iranian Studies in Ankara on Friday, IRNA reported.
The meeting focused on establishing trade using national currencies on the way to decrease trade risks, commercial restrictions as well as crossing out dollar in financial transactions.
During the meeting, Rasoul Khansari, head of Monetary and Banking Research Institute of Iran, named domination of dollar in international trade as a source of concern for many countries.
"Today a large number of trade transactions are done based on U.S. dollar and the American government is taking advantage of the issue as a tool for imposing sanctions against countries," he said, "Thus, central banks of many countries are thinking of minimizing the role of dollar in their foreign trades."
The U.S. sanctions against Iran, Russia and Turkey and also imposing economic limitations against China, India and the EU has made the importance of using national currencies and replacing other currencies more explicit, Khansari noted.
He underscored that the U.S. sanctions against Iran, Russia, and Turkey and some posed restrictions on China, India, and the EU have highlighted the significance of using national currencies in trade.
HJ/MA