Zionist regime seeks division among Muslim countries: Iran
October 27, 2018 - 20:43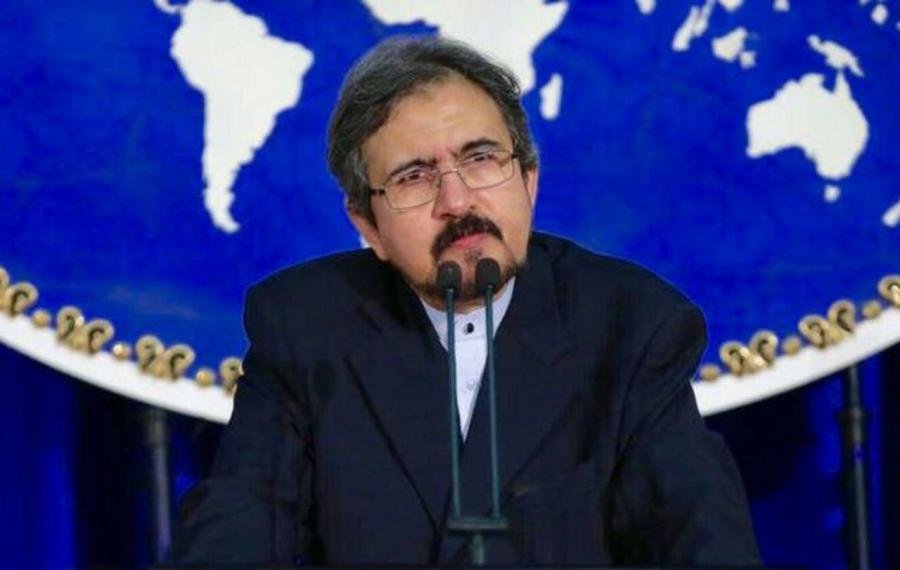 TEHRAN - Iranian Foreign Ministry spokesman Bahram Qassemi said on Friday that the Zionist regime of Israel seeks to cause division among the Muslim countries to cover 70 years of occupation and aggression.
"From our viewpoint, the Islamic countries in the region should not give space to the occupant regime of Israel under the White House pressure to take moves and cause new problems in the region," he said.
His comments came in response to a question about Israeli Prime Minister Benjamin Netanyahu's unannounced trip to Oman on Thursday.
Qassemi added, "It seems that the Zionist lobby in the White House has got more active since the start of Mr. Trump's presidency to serve the interests of the illegitimate regime of Israel and exert pressure against the Islamic countries to normalize diplomatic relations with the occupant of first Muslims' Qibla."
He noted that giving in to illegitimate demands of the U.S. and Israel will embolden them to ignore the Palestinians' rights.
Netanyahu along with a delegation, including Yossi Cohen, the director of the Mossad spy agency, and National Security Adviser Meir Ben-Shabbat, arrived in Muscat on Thursday night and flew back to the occupied Palestinian territories later on Friday, making it the first such meeting in over 20 years, according to Press TV.
A joint statement by Netanyahu and Oman's ruler Sultan Qaboos said the two sides "discussed ways to advance" the so-called Middle East peace process and "a number of issues of mutual interest to achieve peace and stability in the Middle East."
NA