Vote of confidence session proof of political maturity: VP
October 28, 2018 - 21:17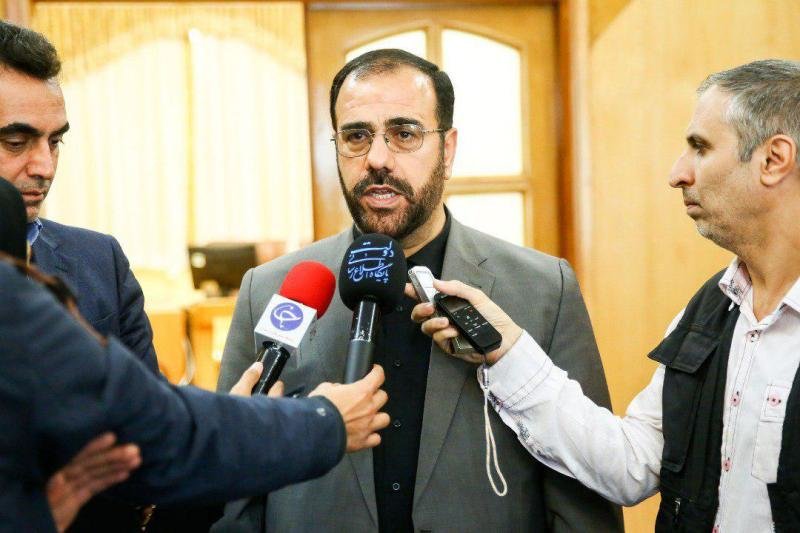 TEHRAN - Vice President for Parliamentary Affairs Hossein-Ali Amiri said on Sunday that a Saturday parliamentary session to cast vote of confidence for four proposed ministers showed the country's "political maturity".
The parliamentary session was an example of "unity between the government and parliament" and was a "show of the Islamic Republic of Iran's political maturity", he told reporters on the sidelines of a meeting with Abdul Baseer Anwar, the Afghan minister of Justice, in Tehran.
All four ministers proposed by President Hassan Rouhani received votes of confidence from lawmakers in the Saturday session of the Majlis.
Rouhani had attempted a cabinet reshuffle by proposing Farhad Dejpasand as the minister of economy, Mohammad Eslami as minister of transport and urban development, Mohammad Shariatmadari as minister of cooperative, labor, and social welfare, and Reza Rahmani as minister of industry, mine and trade.
Eslami received 151 yeas, 98 nays, and 8 abstentions. Shariatmadari received 196 yeas, 63 nays, and 5 abstentions. Dejpasand received 200 yeas, 50 nays, and 15 abstentions. Rahmani received 203 yeas, 49 nays, and 13 abstentions.
'Afghanistan a great partner for Iran'
Amiri also said that Afghanistan is a friendly country to Iran and is a great partner in business.
He said that there exists good cooperation between Iran's Ministry of Justice and the Ministry of Justice of Afghanistan.
Amiri added that during his meeting with the Afghan official, Anwar had called for expansion of cooperation in the area of legislation.
"Fight against drugs and human trafficking and expansion of business relations were discussed in today's meeting and we hope that we would have good cooperation in these spheres," he said.
He also called for expansion of relations in the areas of science and research.
NA