India, Russia, Iran to meet on North-South Corridor on Nov. 23
October 31, 2018 - 8:27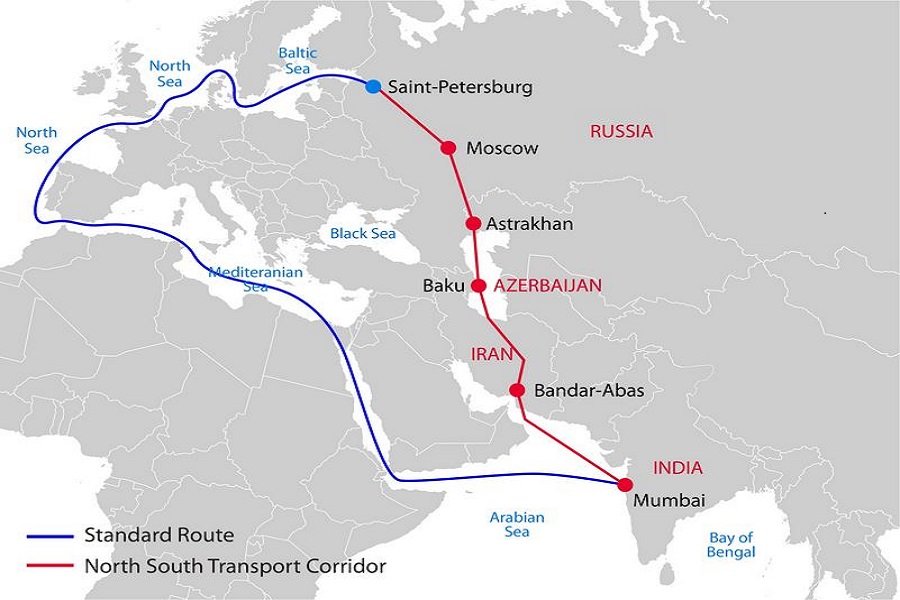 India, Russia and Iran will hold a trilateral meeting on the International North South Transport Corridor (INSTC) on November 23 to make the 7,200-km-long ship, road, and rail route operational soon, an official statement said on Monday.
Union Commerce and Industry Minister Suresh Prabhu, in a meeting with a Russian business delegation on raising investments and business between the two countries on Saturday, said "all issues may be resolved in order to operationalize the route as early as possible".
Prabhu informed that the corridor is an important initiative taken by India, Russia and Iran to promote transport cooperation and to enhance connectivity with central Asian countries.
"The INSTC is the shortest multimodal transportation route linking the Indian Ocean and Persian Gulf via Iran to Russia and North Europe," the Ministry of Commerce and Industry said in the statement.
"The estimated capacity of the corridor is 20 to 30 million tons of goods per year and will reduce time and cost by 30 percent to 40 percent," it added.
(Source: Business Standard)