Denmark uses allegation to push for fresh anti-Iran sanctions
Tehran rejects Denmark's claim about thwarted assassination plot
October 31, 2018 - 20:26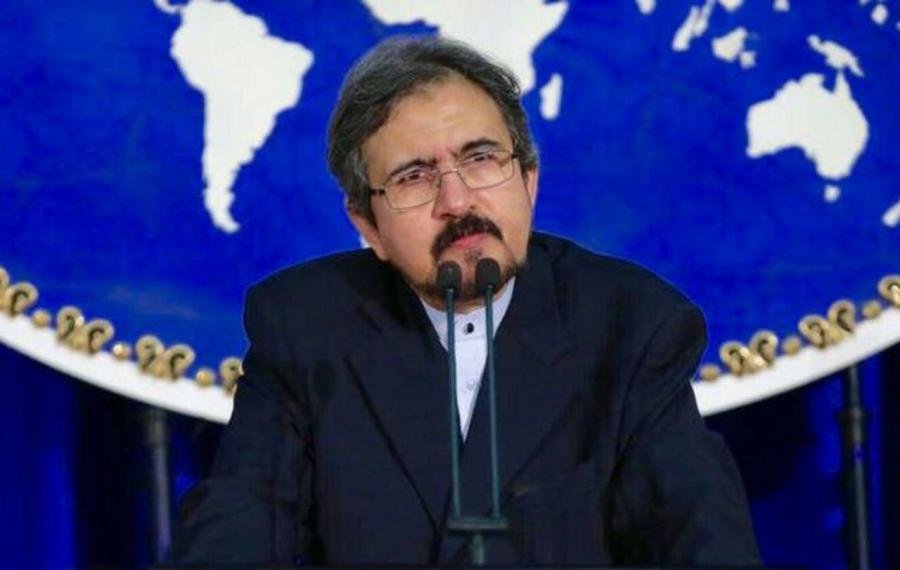 TEHRAN – Iran has "strongly" dismissed the claim made by Danish intelligence chief Finn Borch Andersen that an Iranian intelligence service had tried to carry out a plot to assassinate an Iranian Arab opposition figure on Denmark's soil.
Iranian Foreign Ministry Spokesman Bahram Qassemi said on Tuesday that the publication of such "spiteful" media reports and its attribution to Iran is a plot by enemies to affect Tehran's growing relations with European countries.
He emphasized that these claims are the continuation of plots and conspiracies hatched by known enemies who are against good and expanding Iran-Europe relations at the current sensitive conditions.
Earlier on Tuesday, Borch Andersen said a Norwegian citizen of Iranian background was arrested on October 21 on the accusation of helping an unspecified Iranian intelligence service "to act in Denmark" and on alleged involvement in the assassination plot.
He did not name the suspect but said he has denied wrongdoing and is being held in pre-trial custody until November 8.
Denmark's Ministry of Foreign Affairs announced that Danish Foreign Minister Anders Samuelsen summoned the ambassador of Iran, Mr. Morteza Moradian, to a meeting with the political director of the ministry.
Samuelsen went on to reveal that his country was in talks with European leaders for fresh sanctions against Iran.
Andersen said on Tuesday that the alleged murder plot had targeted the exiled leader of the Arab Struggle Movement for the Liberation of Ahvaz (ASMLA), a separatist group that has a history of carrying out attacks in Iran.
The announcement came as Tehran scrambled to muster European support before the U.S. re-imposes stringent sanctions on the country in early November. The European Union, Iran, China and Russia have set out a plan to sidestep those unilateral U.S. sanctions.
Qassemi further said the Foreign Ministry had summoned the Danish ambassador to Tehran. He added the envoy had said he was called to Denmark by his country for a round of discussions.
Meanwhile, Iran's Ambassador in London Hamid Baidinejad tweeted that the Danish government's behavior over the case looks "suspiciously planned".
He called for Iran's European allies to act vigilantly.