Iranian association to commemorate Tahereh Saffarzadeh
November 2, 2018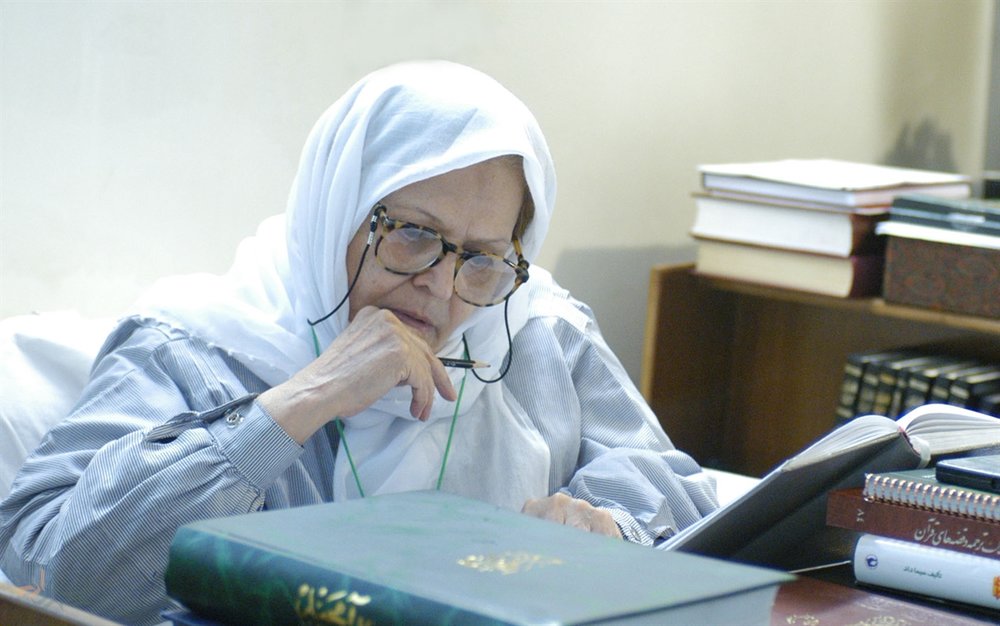 TEHRAN – The Translators and Interpreters Association of Tehran has arranged a program to commemorate Iranian poet and translator Tahereh Saffarzadeh (1936-2008) during Iran Book Week.
A number of experts and translators are scheduled to attend the program set for November 18, the director
of the association, Mohamamdreza Arbabi, has said.
Saffarzadeh, the female scholar, poet and translator who died of cancer in 2008, is famous for her bilingual translation of the Holy Quran in Persian and English.
She has also translated a selection of the Nahj-ul-Balagha of Imam Ali (AS) into Persian and English.
Arbabi also said that the association has organized a series of programs during the week.
A number of translators are due to visit bookstores to promote book reading culture and meet book readers.
The 26th edition of Iran Book Week will begin on November 15 promoting the motto "Good Feeling of Book Reading".
Photo: Tahereh Saffarzadeh in an undated photo
RM/YAW