Trump has disgraced liberal democracy, Leader says
November 3, 2018 - 20:38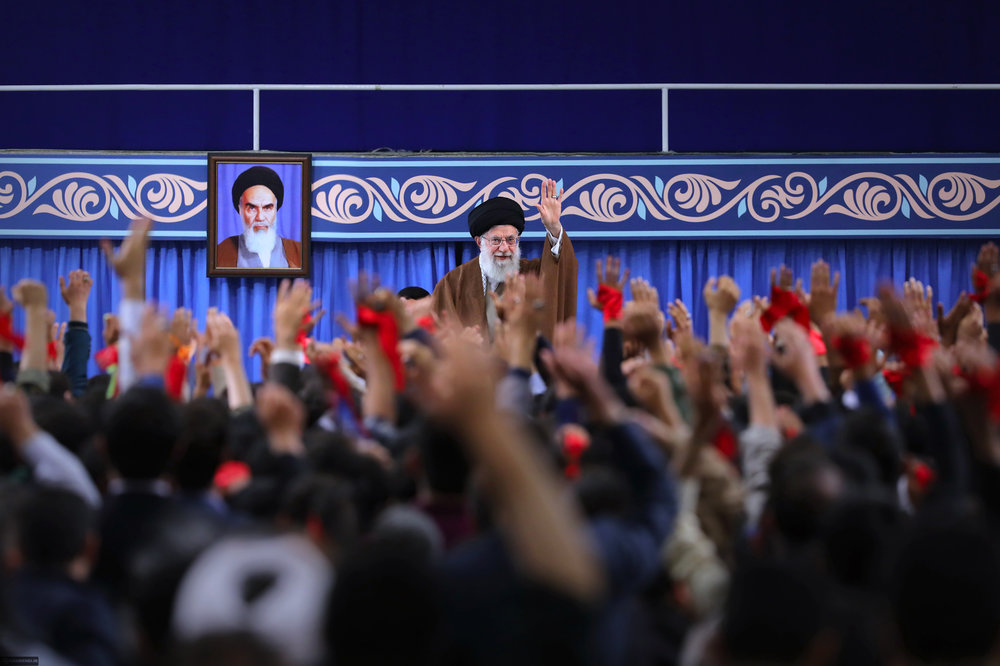 TEHRAN – Leader of the Islamic Revolution Ayatollah Ali Khamenei says "liberal democracy" has been disgraced more than ever because of the actions taken by U.S. President Donald Trump, Leader.ir reported.
"Not only America's spiritual authority and soft power is on the wane, but also the measures taken by the current weird American president has disgraced liberal democracy, which is the basis of Western civilization," Ayatollah Khamenei said, addressing thousands of students ahead of the Students Day in Tehran on Saturday.
November 4 marks the Students Day and the National Day of Fight against Global Arrogance in Iran.
It was named after a group of university students took over the U.S. embassy in Tehran in 1979, which they believed had turned into a center of espionage aimed at overthrowing the Islamic Republic.
Every year, the Iranian nation, particularly the students, hold rallies across the country to mark the day. In the capital city of Tehran, the rallies are held at the venue of the former U.S. embassy.
Pointing to U.S. hostilities against the Islamic Republic, the Leader said Washington's plots against the Islamic Republic have been thwarted in the past 40 years and the U.S. has failed to achieve its goal of regaining the control it had during the rule of the despotic Shah.
The U.S. has spared no efforts to take Iran back during the past four decades, Ayatollah Khamenei remarked.
He added that since the victory of the Islamic Revolution, Washington has waged a media war against Iran by spreading lies, creating discord, promoting corruption and inciting people against the Islamic Republic.
However, he said, during this 40-year challenge, "America has been the loser and the Islamic Republic has been the winner."
Ayatollah Khamenei further said, "Today, the Islamic Republic is the only country whose decisions are not at all influenced by America, and this means America has been defeated."
He also said there is a consensus among the world's most prominent scholars about America's decline, adding, "On the other hand, the Iranian nation, with its motivation, morale, hard work, and endeavors of its youths, has a bright and far better future ahead."
MH/