By Syed Zafar Mehdi
Trump's 'Iran sanctions' bluster boomerangs
November 6, 2018 - 7:41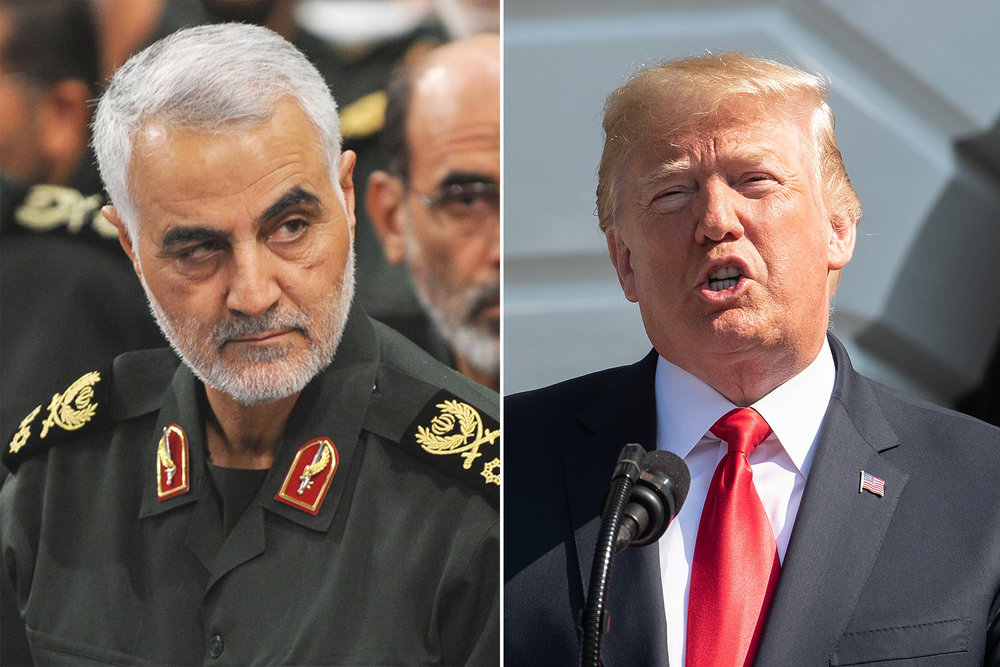 TEHRAN - U.S. President Donald Trump's lame attempts at projecting himself as a formidable world leader continue to boomerang. This week, he released a meme on his official Twitter handle, intended to replicate the uber-popular book series/TV show Games of Thrones (GOT) message, warning Iranians that the sanctions were coming.
The image that read 'Sanctions Are Coming' – a reference to GOT saying 'Winter Is Coming' with imagery and typeface similar to the popular show was widely shared over social media with messages mocking the megalomaniac president and the wisdom behind posting such a ridiculous meme.
After the tweet, HBO issued a statement, catching Trump off guard. "We are not aware of this messaging and would prefer our trademark not be misappropriated for political purposes," the statement read. Trump knew he had miscalculated again but there was no way for damage control. It was followed by heaps of scorn and sarcasm directed at the U.S. president, who seems to have redefined buffoonery and foolhardiness.
Pertinently, the author of Game of Thrones series – George R. R. Martin – had once used his own creation to mock at the U.S. President, comparing him with King Joffrey, an iniquitous child who killed for fun and adopted extremely nasty ways. "I think Joffrey is now the king in America," he said in an interview to Esquire last year. "And he has grown up just as petulant and irrational as he was when he was thirteen in the books."
Interestingly, Martin is not the only one to make such a comparison. Days before Trump's inauguration, Jimmy Falon joked at the Golden Globes – "What would it be like if King Joffrey had lived… Well, in 12 days we are going to find out," drawing laughter from the packed hall.
Trump's facetious meme elicited reactions on expected lines. "Not today," wrote GOT actor Maisie Williams, who plays the role of youngest surviving Stark sibling. In season one, when a sword-fighting instructor would ask her: "What do we say to death?" she would reply, "not today".
The National Iranian-American Council also jumped in with their own GOT-inspired meme, saying "Donald Trump is a literal White Walker, fear-mongering, war-mongering and championing division at every opportunity for political gains."
American writer and blogger Andy Ostroy took to Twitter to lambast Trump, asking "what kind of sick, twisted, cliff-hanging reality show stuff was it". Author and speaker Tomi Ahoneh warned Trump that indictments, not sanctions, were coming after the election, as Mueller has been waiting. "Your real nightmare starts on Wednesday. Sleep tightly Trump, sleep tightly," he wrote.
A Twitter user termed it a "complete joke", saying the idea of sanctioning Iran because they stood by the nuclear deal, while the U.S. withdrew from it, was "despicable". Another compared the Trump administration with a reality TV show.
The reaction from Iran has been remarkably measured and restrained. Iranians have dismissed what they believe is the customary bluster from the U.S. President who is not taken seriously even by his own people. Young Iranians took to Twitter to warn the U.S. President not to threaten the Islamic Republic as such hollow bluster was not going to intimidate the proud and brave Iranians.
Commander of the Islamic Revolutionary Guards Corps (IRGC) Quds Force General Qassem Soleimani responded to Trump's tweet with his own version of GOT-inspired meme, saying 'I Will Stand Against You'. The image was circulated widely and became viral. Soleimani is known for walking the talk and hawks in Washington know very well that he cannot be unsettled by such hollow bluster.
The fact that the sanctions have been timed a day before the mid-term elections in the U.S. explains how it is a political maneuver to garner votes. But the move is most likely to backfire and Trump will understand that later this week. He evil plots would be defeated by his own people before Iran does.