Iran down the U.S. at Beach Soccer Intercontinental Cup
November 7, 2018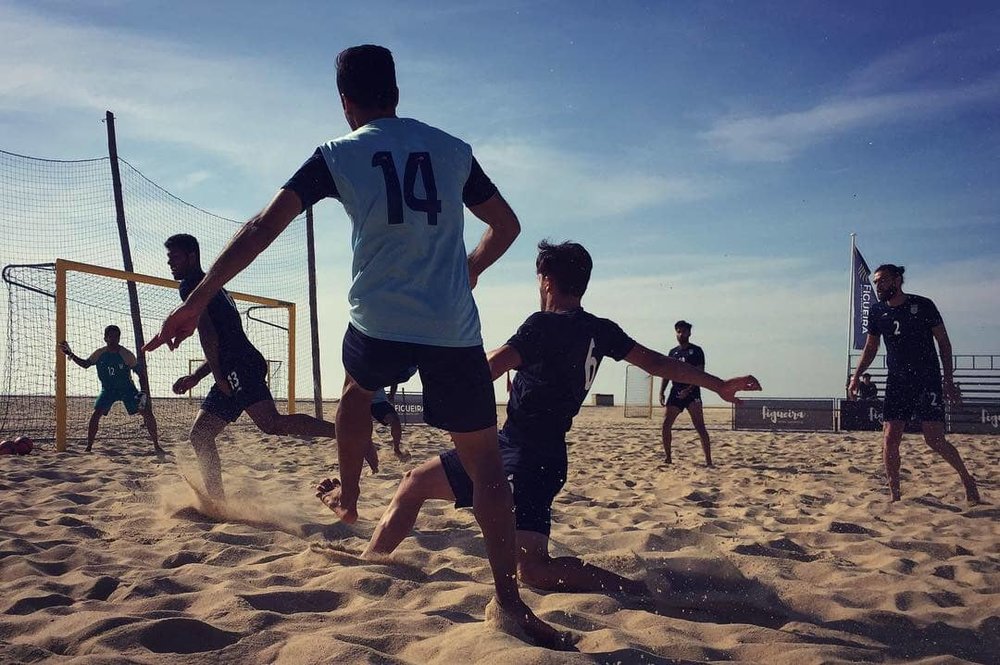 TEHRAN – Iran started the 8th edition of the 2018 Beach Soccer Intercontinental Cup on a high note on Tuesday.
Team Melli defeated the U.S. 8-1 in Group B. Russia edged past Tahiti 7-6 in another group match.
Marco Octavio's men will face Tahiti on Wednesday.
The tournament, which is organized by the Dubai Sports Council (DSC) and Beach Soccer Worldwide (BSWW), is being held in Dubai, the UAE from November 6 to 10.
Goals: 1-0: Mohammad Moradi, min. 10 (1); 2-0: Amirhossein Akbari, min. 2 (1); 3-0: Mohammad Ahmedzadeh, min. 2 (1); 4-0: Mostafa Kiani, min. 11 (2); 5-0: Moslem Mesigar, min. 8 (2); 6-0: Mohammad Moradi, min. 4 (2); 7-0: Mohammad Masoumizadeh, min. 1 (2); 8-0: Ale Mirshekari, min. 0 (2); 8-1: Silveira, min. 8 (3)