Iran pavilion exceeds expectations at London Tourism Fair
November 10, 2018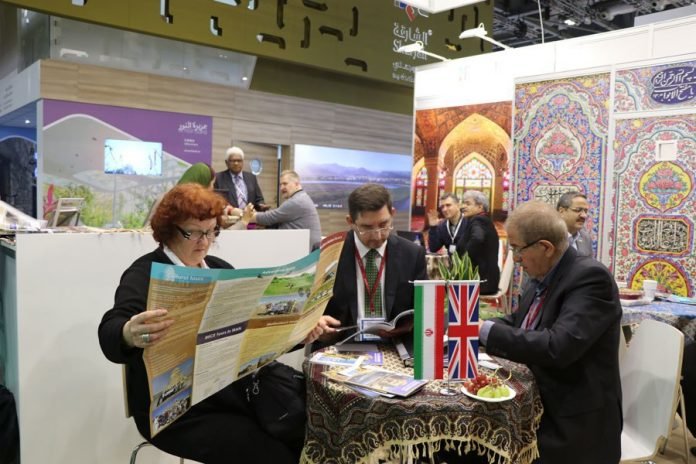 TEHRAN – Iran pavilion was warmly received at the World Travel Market London, which brought together travel markers and exhibitors from some 180 countries from November 5 to 7.
Foreign tourists and tour operators warmly welcomed Iran's pavilion despite U.S.-led sanctions and its anti-Iran propaganda campaign, IRIB reported on Thursday.
"Political developments have had no bearing on tourism activities, and this year I not only met our old customers, but met new customers as well," Head of Iranian Tour Operators Association Ebrahim Pourfaraj said.
"It's been years that the U.S. has maintained sanctions on Iran, and the world is well familiar with these games. From this perspective, many customers even do not ask about U.S. sanctions and have got along with this issue," he added.
In the face of sanctions, Iran's trying its best to market itself as a major destination for international travelers. Under the 2025 Tourism Vision Plan, the country is expecting to increase the number of tourism arrivals from 4.8 million in 2014 to 20 million.
Hospitable people, ancient monuments, bazaars, museums, mosques, gardens, rich natural and rural landscapes and 22 UNESCO World Heritage sites are amongst Iran attractions.
AFM/ MQ/MG