Organizers of Seven Views establish association for gallery owners in Tehran
November 10, 2018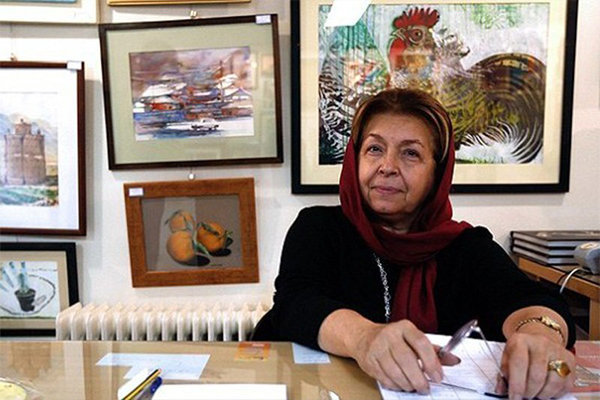 TEHRAN – The organizers of Seven Views, an art expo that is held by seven major galleries in Tehran every year, has established an association for gallery owners in Tehran.
"The Tehran Gallery Owners Association has been established to avert the chaos facing the galleries in Tehran," Lili Golestan, the owner of Golestan Gallery, told the Persian service of MNA on Saturday.
The founders, which include the Aria, Elaheh, Dey, Golestan, Haft Samar, Vaali and Mah-e Mehr galleries, will soon recruit members to select the members of the association's board of directors, she said.
The 10th edition of the Seven Views exhibition was organized at the Niavaran Cultural Center during November 2017.
Photo: Golestan Gallery owner Lili Golestan.
MMS/RM