14 retired governors to be laid off
November 10, 2018 - 23:14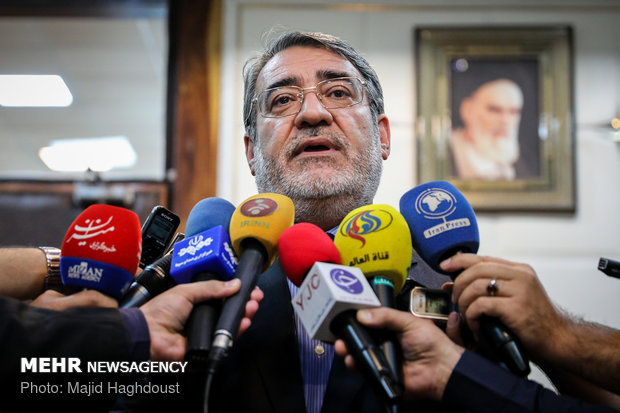 TEHRAN – Interior Minister Abdolreza Rahmani Fazli said on Saturday that 14 provincial governors will be laid off under the law on prohibition of the employment of retirees.
"We have a number of nominees for the posts, who will be introduced to the administration by Sunday," Rahmani Fazli told reporters after a meeting attended by provincial governors.
He thanked the 14 retired governors and wished them success, saying the meeting was somehow their farewell meeting.
Prohibition of the employment of retirees is part of the plan to employ the younger generations in top state jobs.
MH/PA