Brazil calls for expansion of trade ties with Iran
November 13, 2018 - 21:44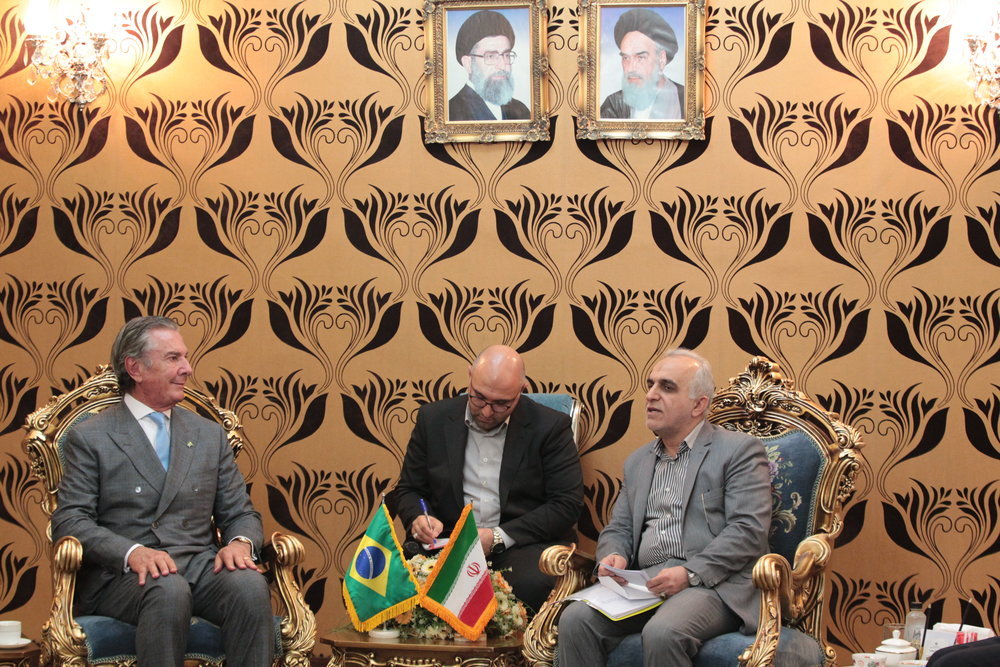 TEHRAN - Fernando Affonso Collor de Mello, the former Brazilian president and the chairman of the Brazilian Parliament's Foreign Affairs Committee, voiced his country's interest for expansion of ties with Iran in various areas especially trade, transportation, banking, agriculture and environment.
The official made the remarks in a meeting with Iranian Economy Minister Farhad Dejpasand in Tehran on Monday, IRNA reported.
During the meeting, the two sides agreed on holding a joint economic committee meeting in late March 2019.
According to de Mello, Brazil has great potentials for economic cooperation with Iran and the two countries should use these potentials.
Dejpasand for his part expressed the need for boosting the level of trade between the two countries saying, "Increasing trade exchange would be an indication of deeper economic ties."
The Iranian minister further stressed the importance of regular joint economic committee meetings and noted that these meetings would be a starting point for development of sustainable and long-term economic cooperation.
According to the head of Iran-Brazil parliamentary friendship group, Brazil exported over $2 billion worth of goods to Iran during 2017 and considering the great potentials of the two sides this figure could reach $5 billion in the future.
EF/MA