Washington seeks to institutionalize discourse of compromise: Velayati
November 14, 2018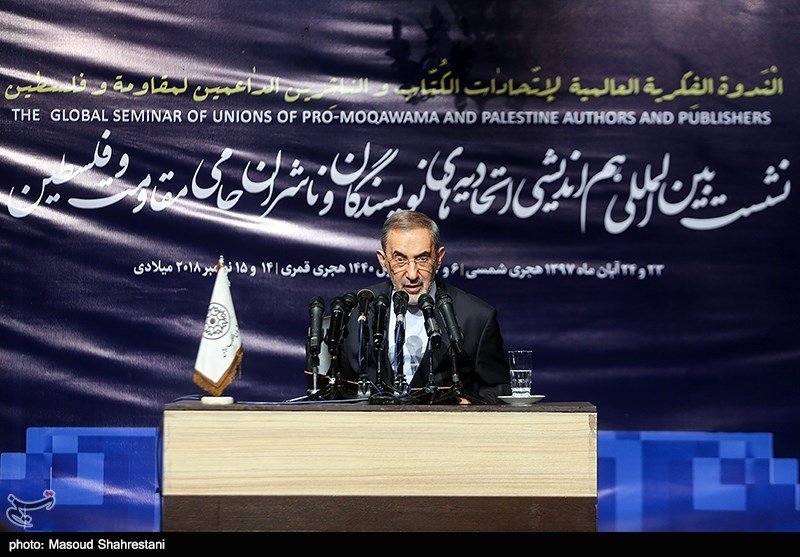 TEHRAN - Ali Akbar Velayati, a top foreign policy adviser to the Leader of the Islamic Revolution, said on Wednesday that the U.S. is seeking to institutionalize the discourse of compromise.
"The U.S. policy against the resistance movement is aimed at institutionalizing the discourse of compromise to stop growth of the Islamic resistance movement in the region and provide the Zionist regime of Israel with security through waging proxy wars," Velayati said during a conference.
The veteran politician said that the U.S. prioritizes security of Israel which is the main pivot of its policies in the West Asia region.
"The policy of the Western-Arab-Hebrew coalition is annihilating capacities of the resistance front and weaken and disintegrate the Islamic countries to provide the Zionist regime with security," added Velayati who served as Iran's foreign minister in the 1980 and 1990s.
However, he said that wise strategies adopted by the resistance front leaders, especially the one by the Leader of the Islamic Revolution Ayatollah Ali Khamenei, have foiled the enemies' plots.
"Today, the resistance front is more powerful, competent and deterrent than ever, and it is essential to introduce achievements of the front," he noted.
NA/PA