5500-year-old human skeleton on show
November 15, 2018 - 10:47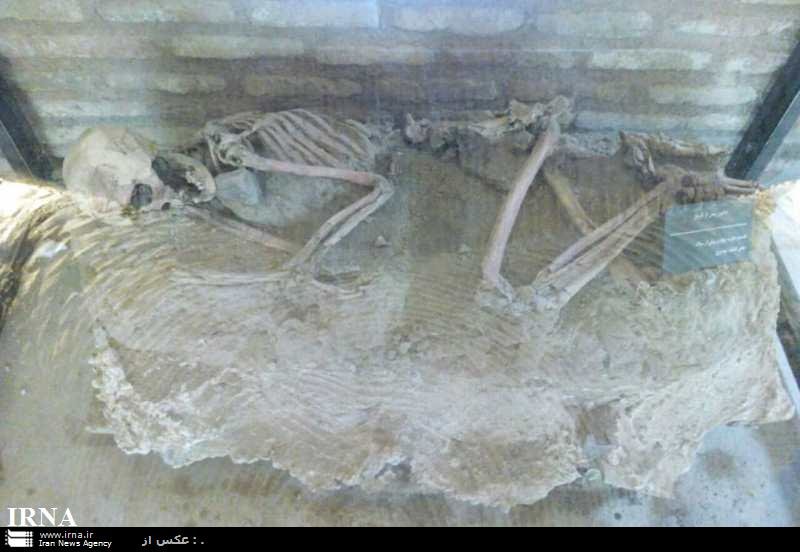 TEHRAN – A human skeleton, which dates from some 5,500 years ago, has been put on show at the museum of archaeology in the city of Neyshabur, northeast Iran.
A team of archaeologist discovered the skeleton in 2004 while surveying a trench in Tappeh Borj, an archaeological site, near Neyshabur, IRNA reported.
Tappeh Borj has yielded remains and artifacts dated from the 4th millennium BC to Parthian era (247 BC–224 CE), the report added.
Neyshabur, situated 74 km west of Mashhad, has shifted its position repeatedly in historical times. American excavations in 1934–40 disclosed rich remains of both the Seljuq and pre-Seljuq periods in the locality.
AFM/MQ/MG