Website launched aiming to reduce divorce rate
November 19, 2018 - 22:14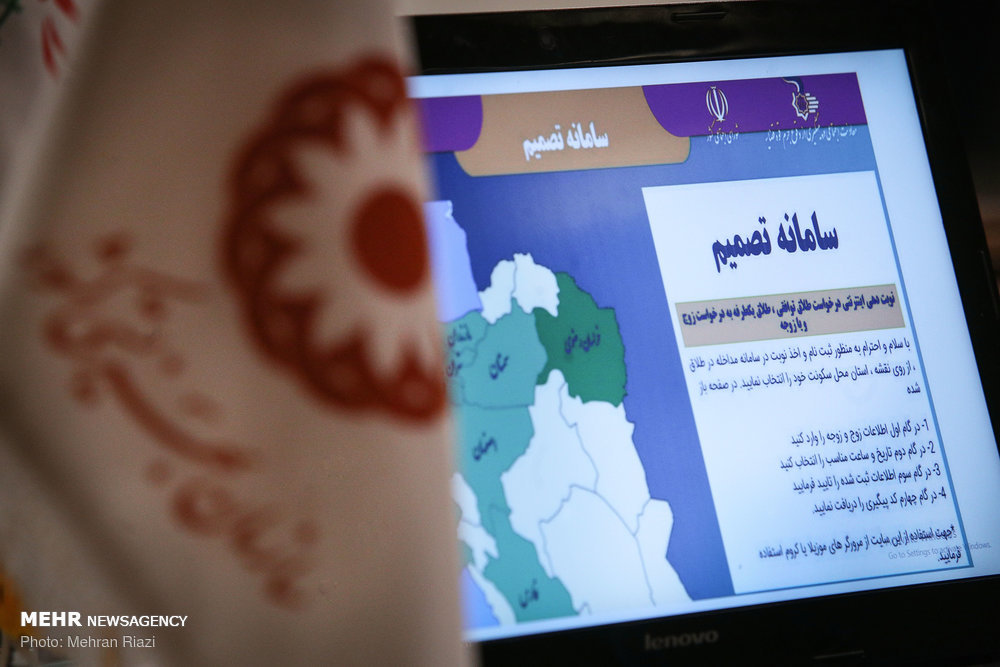 TEHRAN – A new website has been recently launched by Tehran province's welfare department general with the goal of reducing divorce rate in the province.
Tasmim website helps spouses facing problems and disputes, receive counseling, through social workers, psychologists, and family experts.
The website addressed www.tasmim.behzisti.net, aims at leading spouses into compromise and prevent divorce before referring to the police or judiciary system, IRNA quoted Daryoush Bayatnejad, head of Tehran province's welfare department, as saying.
Out of the total number of 3,600 counseling cases formed for control and reduction of divorce during the first 6 months of the current Iranian calendar year (beginning March 21), 8.5 percent has culminated in compromise, he added.
The website is being run with the cooperation of the Welfare Organization and the judiciary system.
"Child abuse, spousal abuse, sexual harassment abnormalities and addiction are the result of insecure family life that we aim to minimize," emphasized the official.
NM/MQ/MG