Laser therapy award named after Iranian scientist Ali Javan
November 21, 2018 - 9:55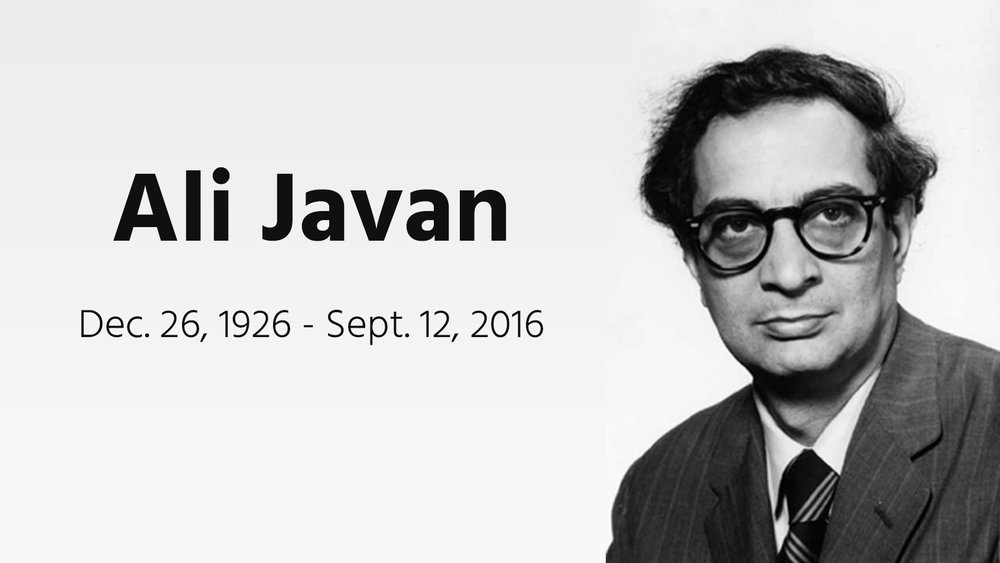 TEHRAN- World Association for Laser Therapy (WALT) named an award after the Iranian scientist Ali Javan, the association's representative in Iran announced.
According to Reza Fekrazad, who is also the president of Iranian Medical Laser Association (IMLA), the Award was granted for the first time to five laser therapy scientists in a ceremony in France on October 15, IRNA reported on Sunday.
The winners were researchers in fields of fundamental science, medical science, plastic surgery and cosmetic surgery coming from Japan, Russia, England, India, and Norway, said Fekrazad.
in 2007, Ali Javan was ranked No 12 on The Daily Telegraph's list of the "Top 100 Living Geniuses" Henceforth, the Ali Javan Award ceremony will be held every two years in different countries and Canada will host the next ceremony, he said.
Ali Javan, the Iranian physicist, and inventor was the driving force behind the invention of the first gas laser – technology that later revolutionized surgery and made possible compact-disc players and supermarket scanners; in 2007 he was ranked No 12 on The Daily Telegraph's list of the "Top 100 Living Geniuses".
Javan received numerous awards and honors such as the OSA Fredrick Ives Medal and Albert Einstein World Award of Science. He passed away on September 12, 2016, at the age of 90.
SJ/MQ/MG