'Respecting human rights is a national security requirement'
November 27, 2018 - 21:54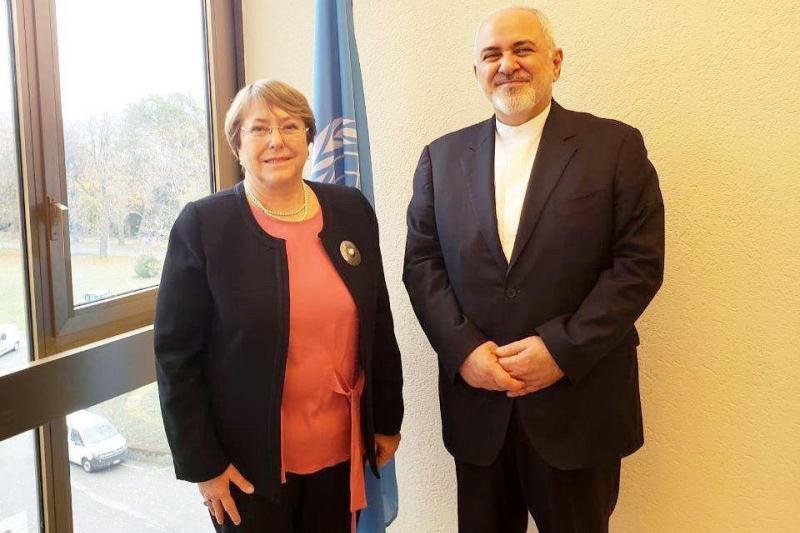 TEHRAN – Foreign Minister Mohammad Javad Zarif on Tuesday held talks with UN High Commissioner for Human Rights Michelle Bachelet on the sidelines of the Geneva Conference on Afghanistan.
During the meeting, Zarif said Iran relies on domestic support as the only sustainable factor in preserving its national security. He added respecting the principles of human rights is not only an ethical commitment but also a national security requirement, the Foreign Ministry website reported.
He then expressed regret over the instrumental use of human rights and the abuse of the UN's human rights mechanism as a means of exerting pressure on independent states.
MH/PA