World AIDS Day 2018: 'Know Your Status' 
December 1, 2018 - 17:17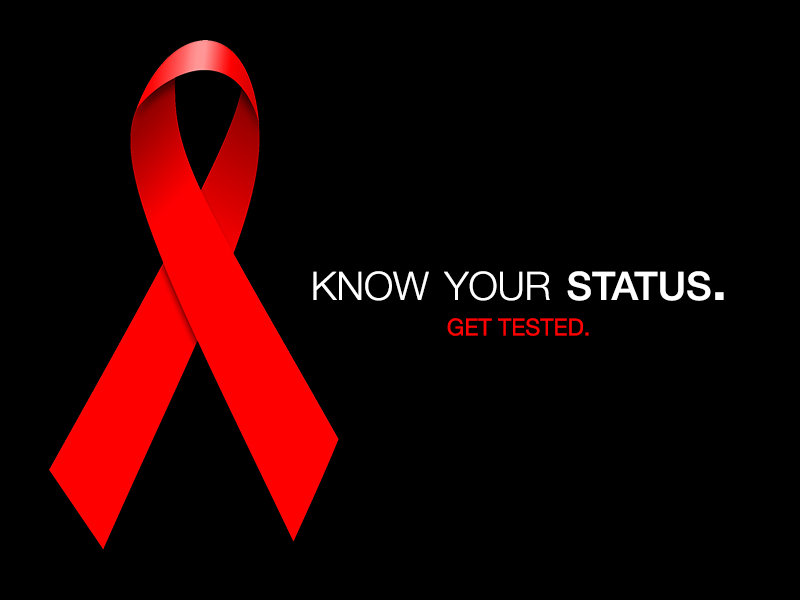 TEHRAN — The theme for the 2018 World AIDS Day commemoration is "Know Your Status" which brings into spotlight the importance of urging people to know their HIV infection status by getting tested. 
Based on the latest data by UNAIDS 36.9 million people globally were living with HIV in 2017. However, about 9.4 million people did not know that they were living with HIV. 75% of all people living with HIV knew their HIV status in 2017.
Some 21.7 million people were accessing antiretroviral therapy in 2017. Approximately 1.8 million people became newly infected with HIV in 2017 and sadly 940, 000 people died from AIDS-related illnesses in the same year as they might not know they have HIV, aren't on treatment or start treatment too late.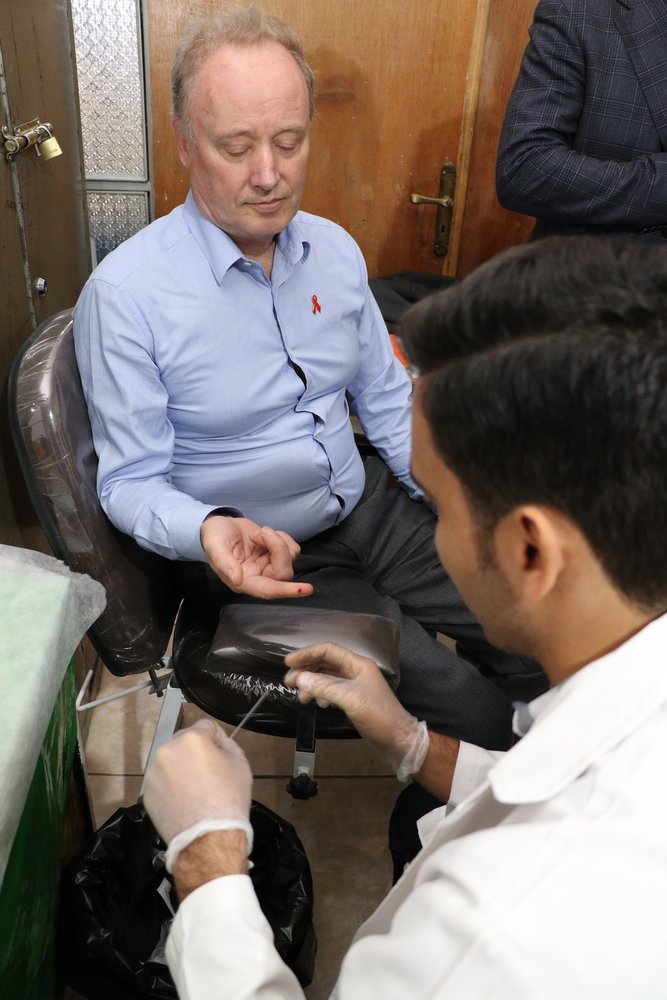 Dr. Christoph Hamelmann, the WHO Representative in the Islamic Republic of Iran, during a surprise visit to a Drop-in Center in Kerman on November 28 took a HIV test to highlight this year's theme of World AIDS Day 2018 as "Know Your Status".
(Photo by Mehdi A. Jovini, WHO Iran)
Since the start of the epidemic in 1981 about 77.3 million people have become infected with HIV and 35.4 million [25.0 million–49.9 million] people have died from AIDS-related illnesses in the same period.
Earlier in April the chairwoman of HIV/AIDS department at the Health Ministry Parvin Afsar Kazerouni explained that some 36,571 were diagnosed with HIV virus up to late December 2017. She further regretted that the number only constitute 40 percent of those who are actually suffering the disease and the rest are still undiagnosed while they might not even know they are having the infection.
Dr. Bagher Amriheidari, Head of Intl. Affairs of Kerman University of Medical Science (Right) Dr. Hamid Sharifi, Head of WHO Collaboration Center for HIV surveillance in Kerman (Center), Dr. Christoph Hamelmann, the WHO Representative in the Islamic Republic of Iran (Left)
She also said that some half of those diagnosed with the infection are aging 21 to 35.
People can be at risk of HIV if they have unprotected sexual relations, receive unsafe blood transfusion, and are exposed to contaminated injecting equipment. The virus can be also transmitted from mother to child.
According to World Health Organization 1 in 4 people with HIV don't know they have it, so know your risk and know your status.
MQ/MG