Exports to Armenia grow 48% in 10 months
December 1, 2018 - 20:5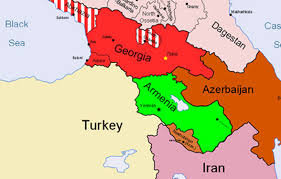 TEHRAN- Iran' commercial attaché to Armenia announced that regarding the released data by the Islamic Republic of Iran Customs Administration (IRICA), exports to Armenia has increased 48 percent in terms of value from January to October, 2018, the portal of Trade Promotion organization of Iran (TPO) reported on Saturday.
"The total value of Iran's export to Armenia is estimated to stand at $212 million, while the figure stood at $144 million in the end of October, 2017," Mohsen Rahimi said.
"The 211-million-dollar trade between the two sides in 2017, and the current year's $297 million shows 40 percent growth in bilateral trade," he added.
Iran exported $175 million of goods in 2017 to Armenia and in case the announced 48 percent growth would remain stable, the figure will hit $250 million by 2018 yearend, the same report confirmed.
HJ/MA