First VP Jahangiri inaugurated water desalination, power plants in Hormozgan province
Major water, power projects come on stream
December 11, 2018 - 21:7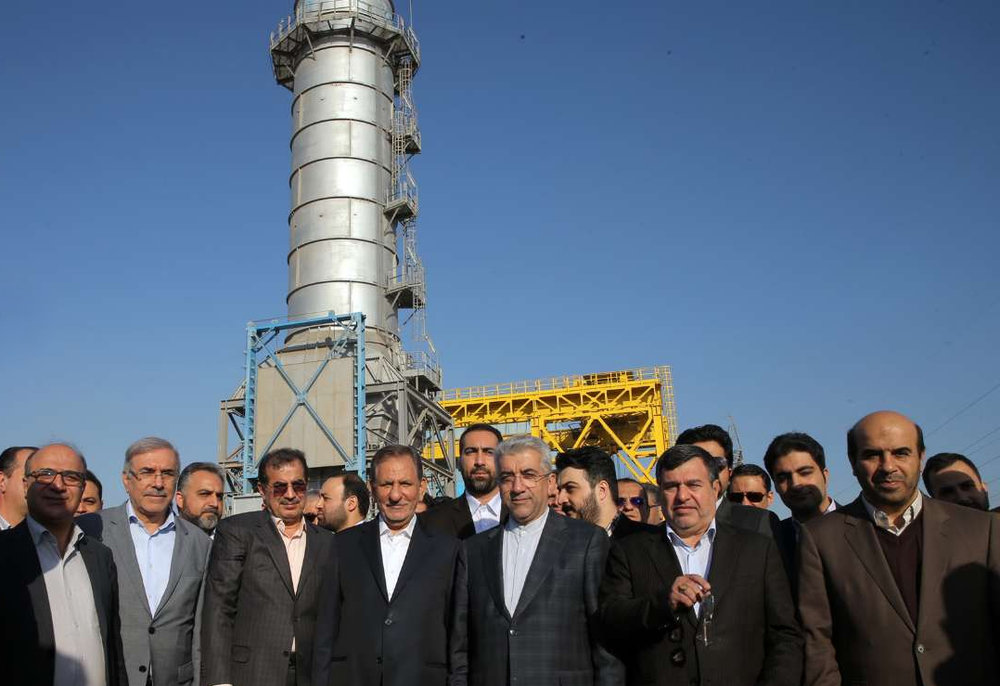 TEHRAN- Iranian First Vice-President Es'haq Jahangiri inaugurated the first phase of the country's biggest water desalination project and a 160-megawatt power plant in the southern province of Hormozgan on Tuesday, IRNA reported.
Accompanied by a delegation comprised of senior and provincial officials, Jahangiri also paid a visit to the third phase of Shahid Rajaie port development project during his trip to Bandar Abbas, the provincial capital of Hormozgan.
"The first phase of the water desalination project, with the capacity of 20,000 cubic meter per day, was kicked off using 2.6 trillion rials (about $61.9 million) of private sector's investments," the managing director of Water and Wastewater Department of Hormozgan Province announced.
"The whole project has the capacity of 100,000 cubic meters and would employ 80,000 workers after becoming operational," Amin Ghasi said, "Being accomplished, the project will supply 40 percent of Bandar Abbas potable water."
"The capacity of the inaugurated 160-megawats-power plan, which has been built within two years by €35 million to €40 million of investments made by the private sector, can be improved up to 480 MW in future by the help of Iranian Mapna Group Company, as an official from Thermal Power Plants Holding Company Mehdi Khabbaz announced.
HJ/MA