Over 30 killed in multiple Afghan attacks
December 13, 2018 - 10:13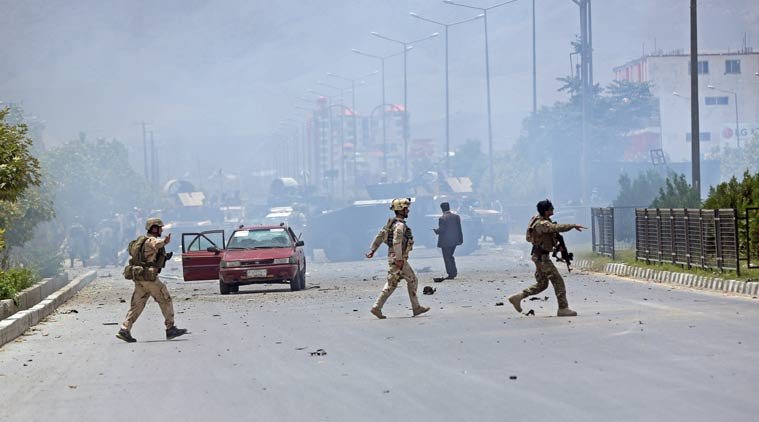 TEHRAN -In a spate of terrorist attacks across war-torn Afghanistan in past few days, more than 30 people have been killed, according to reports.
The wave of violence has swept across Kabul, Kunduz, and Kandahar provinces, Afghan officials said, as Taliban scales up its deadly operations across the country.
At least four security personnel and eight civilians, including two women and a child, were killed on Tuesday in a suicide car bombing by the Taliban in Kabul.
The attack took place when a suicide bomber detonated explosives in Kabul's Paghman district, Interior Ministry spokesperson Najib Danish said. The attacker was also killed in the bombing.
Meanwhile, at least 10 police officers were killed and 11 others wounded in a three-hour attack by Taliban militants on a checkpoint in northern Kunduz Province, provincial council member officials were quoted saying.
In southern Kandahar province, Taliban fighters stormed a checkpoint in Arghistan district, killing eight officers, a spokesman for the provincial governor was quoted saying. At least 11 insurgents were also reportedly killed in the fighting.
Taliban militants have stepped up attacks on Afghan security forces and government facilities in recent months, even as the group is engaged in so-called 'peace talks' with the U.S. and Russia.
Although Afghan authorities do not reveal casualty toll of its personnel, according to the UN mission in Afghanistan, Afghan forces have suffered record number of casualties between May and October 2018 compared to previous years.